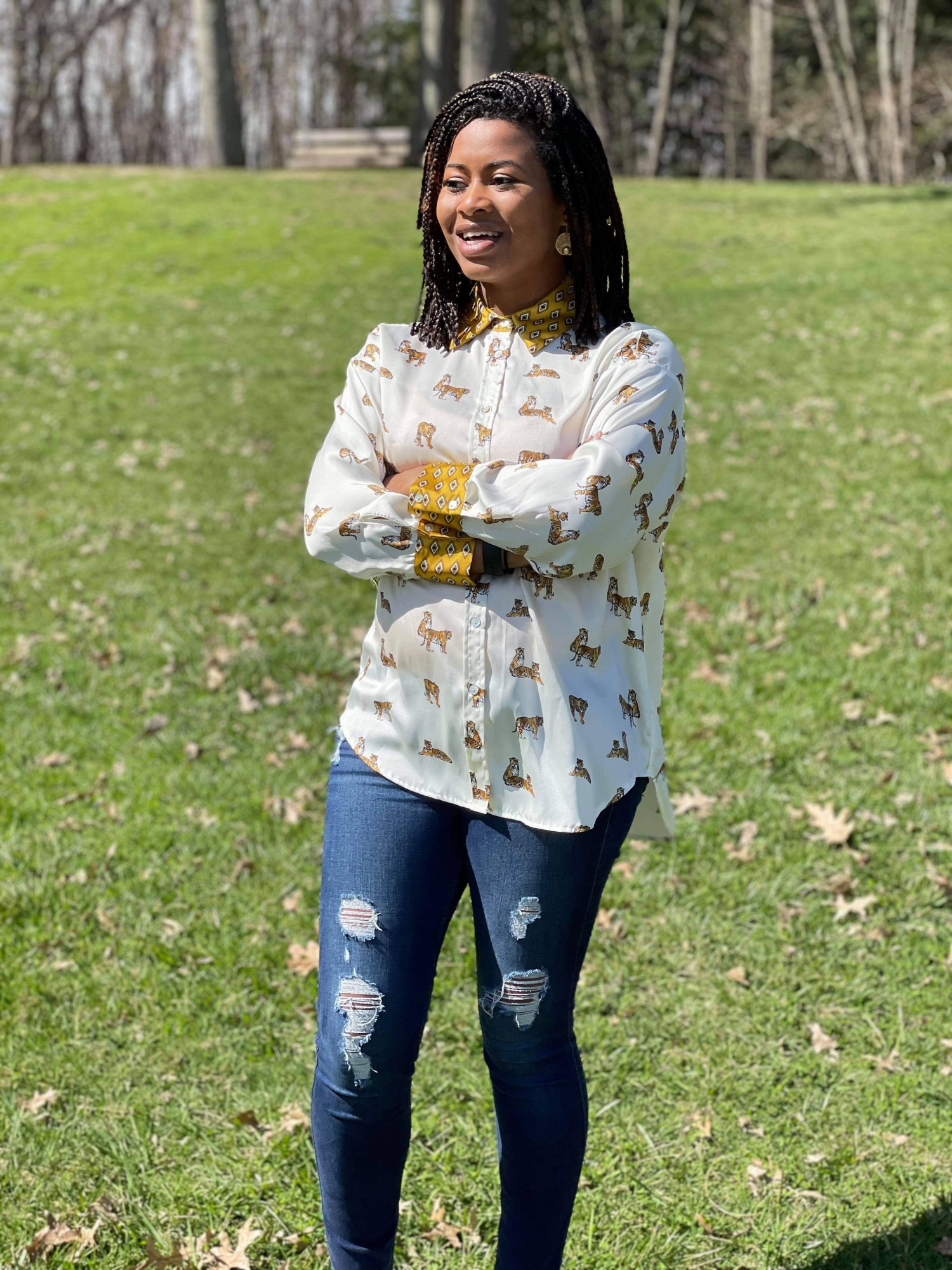 EbaNee Bond Is Proud To Be From The L-Block
"I think I might have had a unique upbringing because literally on my block, I had like six aunts," she said of Lily Street. "I had my aunt Hattie Flowers (on) Orchard Street, my brother's aunt and his grandma; Up the street were Murdis and Kay then my mother right next door and then we had Ms. Young. Sherri lived also there and right around the corner (were) Barbara Young
and Joan Day lived right next door (to her)." "So literally, I had a layer of protection and a sense of community while growing up. Everybody in the neighborhood had your best interest in mind and heart."
EbaNee is the newest member of the NECIC team and is charged with continuing the business
development work of Edward Akinyemi who left the organization in March to pursue real estate and other business opportunities. At minimum, she will teach NECIC's microbusiness and
entrepreneur classes. "I think the most interesting part of business I learned about is that
the best entrepreneurs know their customers very well," she said. EbaNee graduated in 2018 with a Bachelor of Science degree in Mechanical Engineering from the University of Akron and considers herself an "Akronite" even though Mansfield is her home. She most recently resigned from the University of Akron Research Foundation where she was an Akron Entrepreneurial Fellow. "It was my job to coach and guide early-stage entrepreneurs," EbaNee said. "It was from the 'napkin stage' part of the idea, companies that had some kind of differentiated aspect to their product service or business model. I also helped researchers out of the local university find ways to commercialize the research and realize it in the real world." The 2009 Mansfield Senior High School graduate said she's always been attracted to innovation and new ideas.
"Creativity is one of my core values," she said. "I just like innovation and outside-of-the-box new stuff. I've always been drawn to people finding their spark. I also value independent thinking. The type of people I like around me think differently and can challenge me and can have their own opinions. And I also think that is a quality of entrepreneurs."


EbaNee said there's no doubt being raised on the North End has shaped her into the stellar woman she is today. She mentioned the importance of North End institutions of going to the Friendly House in her elementary school days then to the Ocie Hill Neighborhood Center in her high school years. "It was definitely and probably a unique experience because I grew up in a world where I realized that I was able to emerge into the world with a sense of innocence and even though it was the North End - it was kind of sheltered," she said. "So, I think it was very, very special."
She relishes in the memories from her childhood of growing up with multiple cousins playing and riding their roller blades and bikes to Johns park and around the neighborhood, stopping at the neighborhood candy store. "It was such an adventure I think we got to have in our little part of the North End," EbaNee remembered. "Wherever I go I take that with me...No matter where I go or where I stand for it's all based on keeping the North End in my heart wherever I go."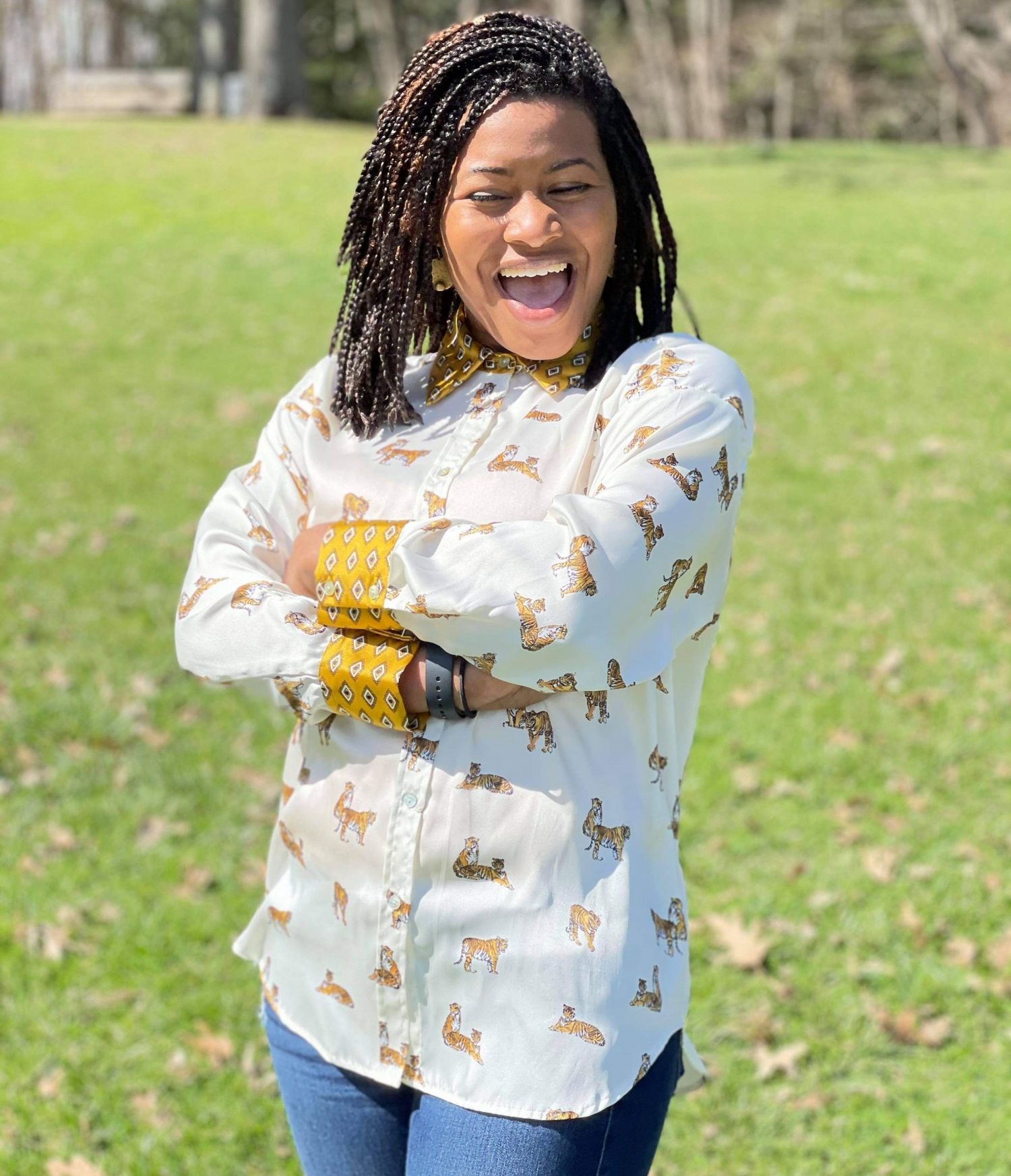 EbaNee said she can't wait to get started in her new position. "Mansfield is really special," she
said as her voice trembled. "I grew up with some really special people… I just think there's so many talented and unique people. I would like to see people shine and get the light that they deserve."
In addition to her aunties and her mother, Ms. Alice Bond, EbaNee said she's also grateful for the influences of her cousin The great Chris Kent (RIP), her grandfather Willie Bate Bond, Joan Day and Deanna West-Torrence. All these people are North End stalwarts to EbaNee. EbaNee will host classes virtually at first but has full intentions to come home and "feel and breathe the North End."
"I think it's kind of serendipitous," she said her first professional job back at home on the North End. "I feel like it's supposed to be, and I feel like that I can do it justice and really try to help people in the best way that I can".
For more stories from our latest North End Matters Newsletter, click here