M-CAV
In response to community violence and supporting citizen-led initiatives, NECIC is acting as Transformative Convener for the Mansfield Community Against Violence (M-CAV).
M-CAV is the community portion of a focused deterrence effort to reduce violent crime, utilizing a data-driven, transparent, and accountable approach. In this method, violent offenders are supported by the community and offered alternatives to violent behavior.
It's not the offender that community members want removed, it's the violence. However, as all residents have a right to be safe, when offenders reoffend in this program, the community seeks the maximum penalty.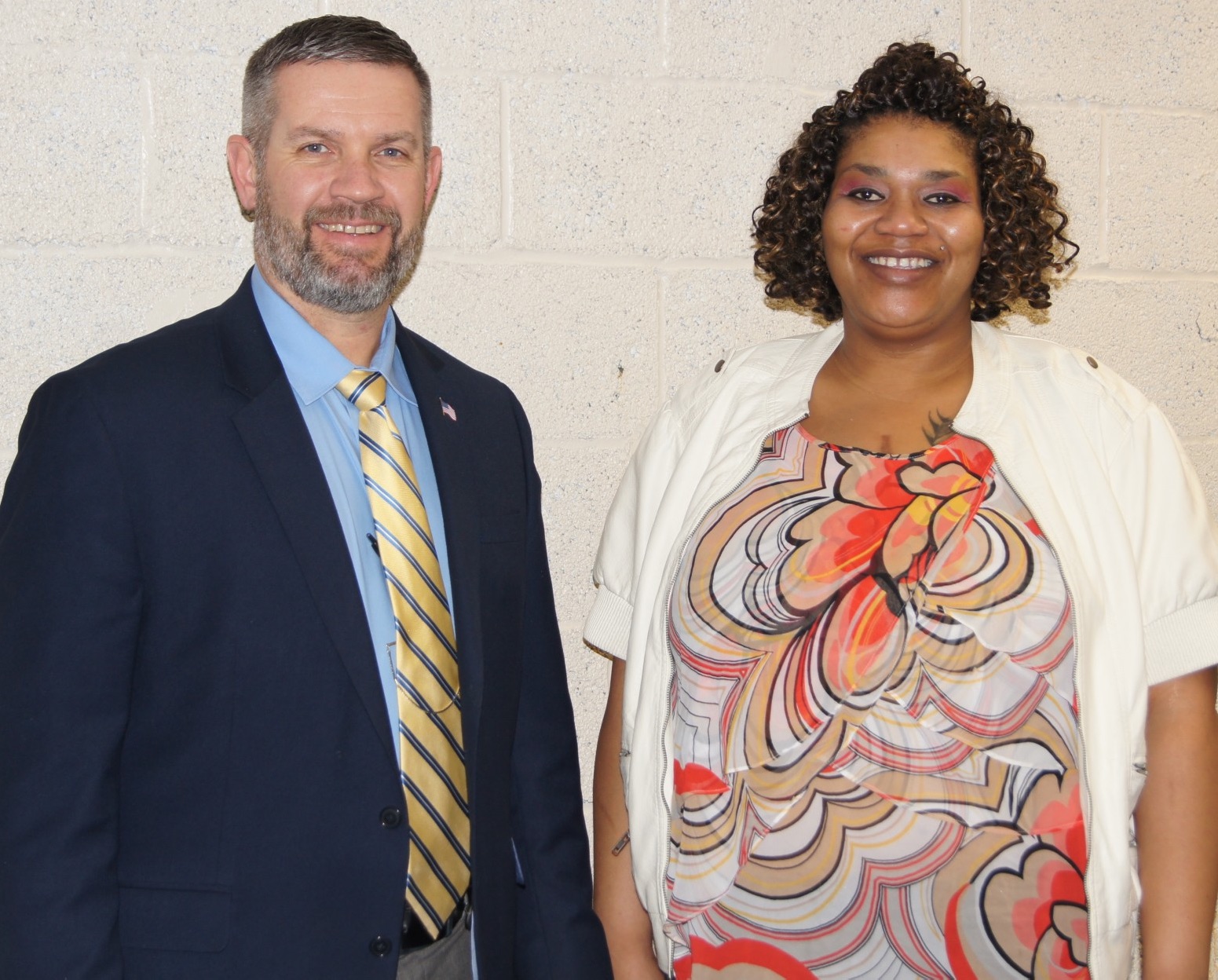 Lieutenant Joe Petrycki of the Mansfield Police Department and M-CAV Community Coordinator Kay Smith
How it Works
Call In
Individuals are selected during a records review performed by state and local District Attorneys and choices are finalized by local authorities.
The Call In begins with M-CAV community members introducing themselves to the selected individual. They offer help and welcome the individual to stay in the community, emphasizing the community's zero tolerance for violence. It is explained to the individual that, should they refuse community support and continue to participate in violent behavior, members of law enforcement and the community will work collectively to ensure they are no longer a threat to the citizens of Mansfield.

Custom Notification
Custom Notifications outline individual consequences for involvement in specific behavior. The notifications are served by a police officer, community member, and probation officer. They can be quickly executed on short notice and have proven to be effective, with only 10% repeat offenses in model programs.

Community Involvement
Everyone deserves to live in a safe place, and to accomplish this goal, community involvement is important. For more information, or to get involved in M-CAV, call NECIC at 419-522-1611 or click here.