Board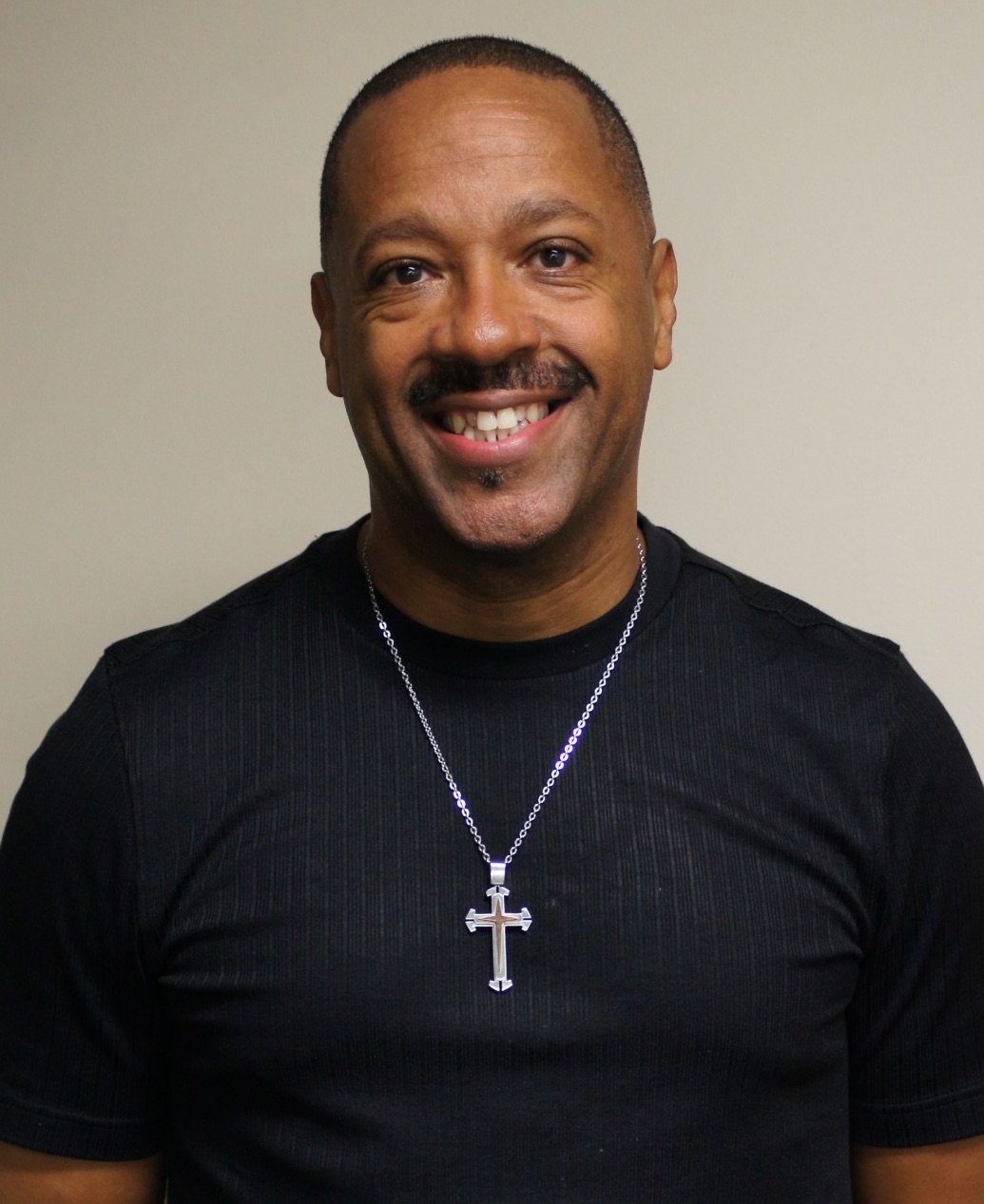 Jeffrey Jones, President
Jeffrey is a lifelong North End resident. He is Pastor of First Baptist Church in Mansfield and founder of Cool Dads Faithful Fathers, a local nonprofit that focuses on helping men fulfill their role as fathers.
He is a strong supporter of NECIC. "I like the effort they put into changing the North End; they show a concern that is genuine," he said.
Term 2016-2019 North End Resident
North End Resident 534 Lida Street Mansfield, OH 44903
419-544-8886 – Cell
liljaylove.jj@gmail.com
---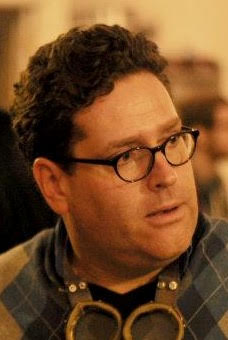 Paul Kemerling, Vice President
Paul is one of the founders and original Board members of NECIC; he returns to the board after a five year hiatus. In 2011 Paul and his wife opened Relax, It's Just Coffee, a neighborhood coffee bar located in downtown Mansfield. Paul brings nearly 25 years worth of non-profit experience to the NECIC Board room.
Term 2016-2019
Relax! It's Just Coffee 105 N. Main St. Mansfield, OH 44902
419-522-1521 – Work
paul@relaxitsjustcoffee.com
---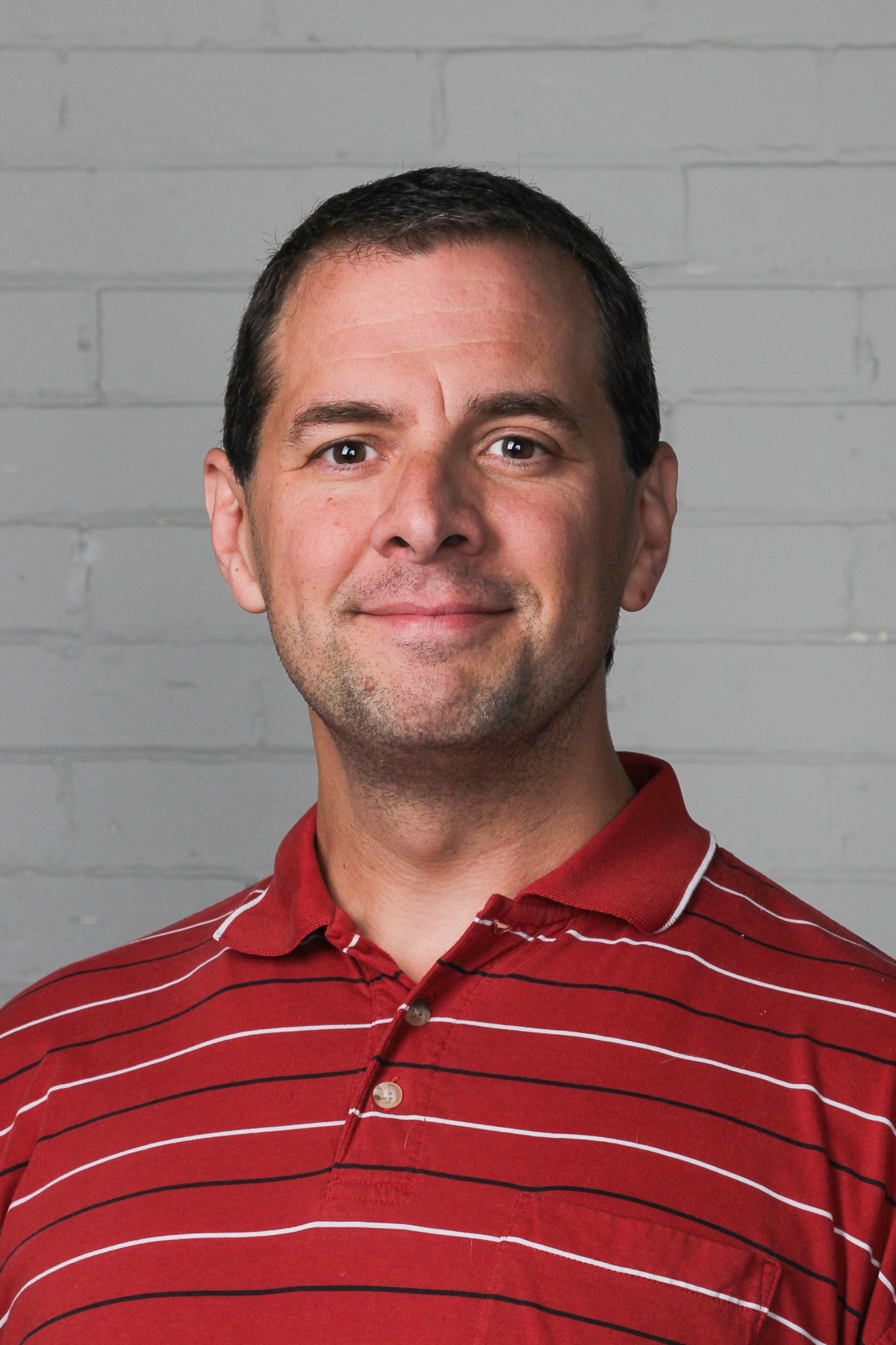 Phil Mazzocco, Secretary
Phil is an Associate Professor of Psychology at Ohio State Mansfield. He received his Ph.D. in Social Psychology in 2006 from Ohio State Columbus. His research focuses on race-related beliefs and opinions.
Recently, he published a book on racial ideology entitled "The Psychology of Racial Colorblindness" (2017). He also delivered a related TedX Mansfield Talk on the same topic, entitled "What's Wrong with Racial Colorblindness" (https://youtu.be/jetdCVgT3bY).
He has resided in Mansfield for the past 13 years with his wife, Beth, and two children, Abby and Josh.
Mansfield 366 Townview Cir N Mansfield, OH 44907
Cell: 419-610-4756
---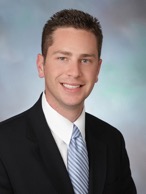 Sam Weiler, Attorney, Ernst & Young LLP
Sam is a tax attorney/consultant within the National Tax Department of Ernst & Young LLP as well as an adjunct accounting professor at the North Central State College Urban Center. Prior to joining Ernst & Young, Sam was an attorney at Inscore, Rinehardt, Whitney & Enderle Co., L.P.A. in Mansfield, Ohio. While attending college, Sam also worked as a staff accountant/portfolio manager at Banc One Community Development Corporation in Columbus, Ohio.
Sam received his Bachelor of Business Administration degree with honors from Ohio University, his Master of Science in Accountancy degree from Ohio University, and his Juris Doctor degree from The Ohio State University Moritz College of Law. He is an active member of the Ohio State Bar Association as well as the American Bar Association and its Tax Section, where he was named a 2013-2014 John S. Nolan Fellow and currently serves as the Vice-Chair of the Capital Recovery and Leasing committee.
Term 2019-2022
419-989-0931 – Cell
614-232-7105 – Work
---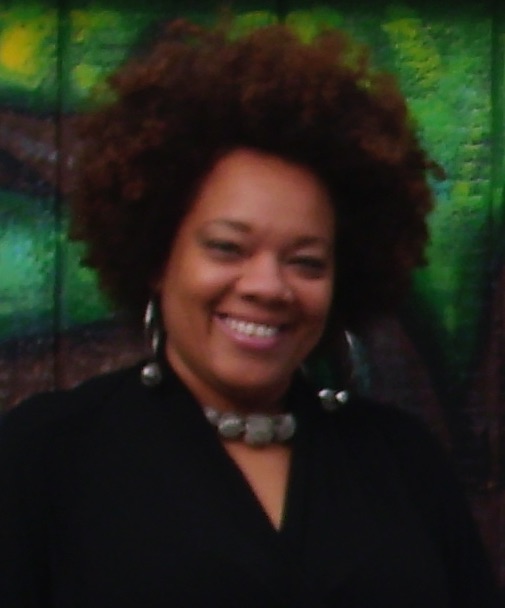 Deanna West-Torrence, Executive Director
A longtime resident, Deanna West-Torrence found herself returning to the North End neighborhood throughout her life. Each time she returned, she found the same friendly people with lifelong relationships, but the appearance of the neighborhood had changed drastically. The schools were closed, the neighborhood businesses had decreased and the once well-kept houses were deteriorating. At the same time, she found her own family experiencing much of what so many others were facing. Following a divorce, she became a single mother, raising four young children on the North End.
Through the years, Deanna worked in many ways to better the community, from working with CHAP (Community Health Access Project), representing the 5th Ward on Mansfield City Council, serving on the Mansfield City School Board, and leading the Neighborhood Youth Corps, as well as serving on other boards, task forces, and advisory committees.
In 2007, Deanna and other residents and community leaders applied their collective experience and founded the North End Community Improvement Collaborative (NECIC). NECIC's mission is to improve the quality of life and economic landscape of the North End Community.
Deanna attended Rebecca Grubaugh, Creveling and Discovery Schools, Johnny Appleseed Middle School and graduated from Malabar High School in 1987. She then attended the University of Cincinnati and the Southern New Hampshire University's School of Community Economic Development. Deanna is a graduate of the Center for Creative Leadership's African American Leadership Program in 2005, and the Harvard Kennedy School for executive Education in 2011. She has managed local non-profits for many years.
Deanna is the proud mother of three adult sons and an adult daughter.
Term 2016-2019
North End Community Improvement Collaborative Inc.
419-522-1611 – Work 419-961-4740 – Cell
Deanna@necic-ohio.org
---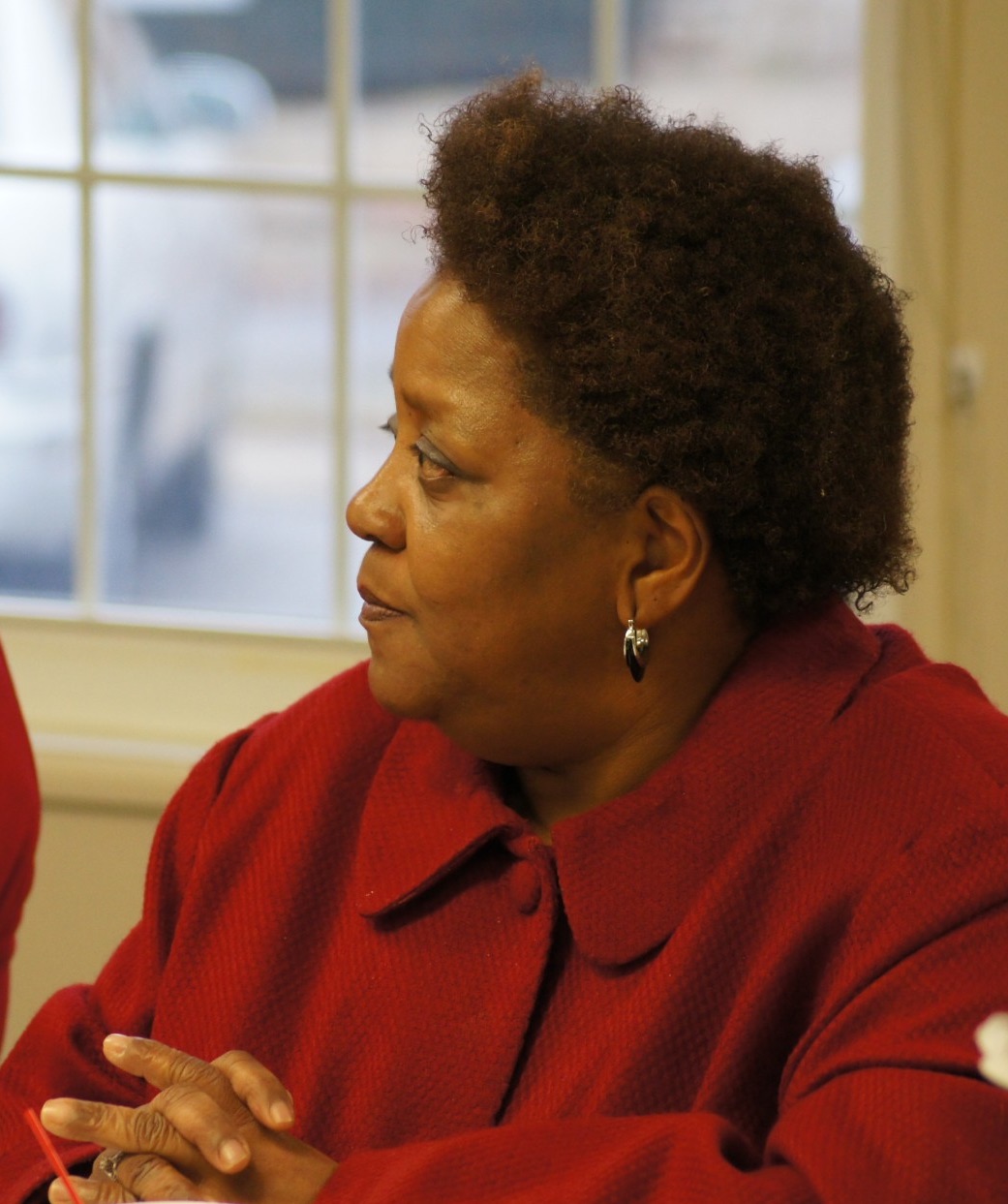 Valerie F. Webb Harper
Valerie is a born and raised resident of Mansfield, Ohio. She is an administrative professional at UMADAOP Community Outreach Center, located at 215 N. Trimble Road, here in Mansfield, Ohio. Previously, she had worked as an Ombudsman for Area Agency On Aging , Jobs Etc. for the State of Florida as a case manager for the Adult Food Stamp Program, the State of Colorado reviewing and typing Appeals, and the State of Ohio as a specialist in Employment and Training as well as Unemployment.
Serving on the NECIC Board broadens her creative thinking when it comes to helping others.
Valerie's greatest strengths are her creativity, drive to learn new things, desire to help others, and leadership skills. She thrives on challenges, particularly those that involve working with people. Her newest venture is managing a woman's sobriety-living house.
Valerie has worked to help feed the hungry, volunteered her time at senior day care centers, been a chaperone for field trips, and continues to assist persons with unemployment.
Valerie attended Akron University, but left before completing. She returned to online schooling and completed her degree after 35 years in 2014. This was something she always wanted to do. She is the mother of one son and grandmother of two grandsons, which she feels tops the list of all things she has achieved. Valerie enjoys traveling, casinos, shopping, theater plays and is an all-around family-oriented person.
Term 2016-2019
Receptionist/Community Health Worker Mansfield UMADAOP North End Resident 215 Trimble Rd. Mansfield, OH 44906
419-525-3525 – Work
umadaop.v.harper@neohio.twbc.com
vfharper411@yahoo.com
---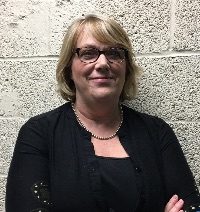 Anna Marie Durtschi
Anna is a registered nurse for the Department of Corrections. She received her RN at Med Central College of Nursing and later completed her Bachelors of Science in Nursing at Ashland University. She also holds an Associate Degree from North Central Technical College in Human Services.
Although she currently works in the Medical Department at Richland Correctional Institution, she also has worked for many years as a nurse in the Mental Health Department at the Mansfield Correctional Institution and on the Child and Adolescent Psychiatry Unit at the main campus of the Cleveland Clinic.
Anna Marie began her career at the age of 18 as the youngest volunteer at Helpline, a crisis intervention/suicide prevention, information and referral hotline. She has worked with many different populations over the years including the developmentally disabled from preschool age to adulthood. She has always enjoyed working to help others.
She and her husband are longtime residents of the North End of Mansfield. Anna Marie has lived on West Third St for approximately 25 years and believes there are more positive reasons to live in the area than there are negative. She loves her home, which was built in 1879 by James Dixon, the same builder who built many of the homes in Woodland. Her home is on the historical register, although not in a historical neighborhood. She enjoys the fact that she can walk to the local video store, library and coffee shop. She appreciates that her family can gain more home for the money with lower property taxes than other areas of the city, but is able to enjoy many amenities within walking distance. She is grateful to live in an area so close to downtown artists and creative people. These are some of the many reasons she chooses to live here and is such a huge advocate for the North End.
Additionally she, along with her husband Tony, are the founders of the Friends of North Lake Park, a nonprofit organization. This organization is focused on improving the safety and livability of the North Lake Park and its surrounding neighborhood.
She currently serves on the boards of NARAL Pro-Choice Ohio and Mansfield Murals.
Term 2016-2019 North End Resident
Friends of North Lake Park 283 W. 3rd St. Mansfield, OH 44903
419-522-9031 – Home 419-564-1124 – Cell
annadurtschi@gmail.com
---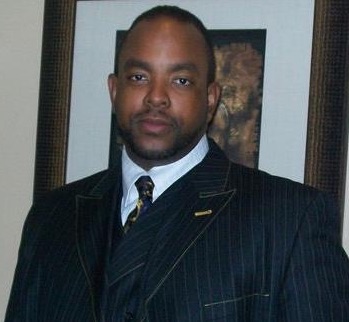 Aaron Williams, Jr.
Following in his father's footsteps, Aaron is pastor of Maddox Memorial Church of God in Christ. Aaron is originally from New Jersey and moved to Mansfield in 1979. His mother is a Mansfield native.
Aaron enjoys working with NECIC and positively affecting the lives of the North End people. A father and husband, he hopes to help make the North End a safer and more prosperous place for families. "Kids that grow up here should feel like they have the same opportunities as anyone else," he said.

Term 2016-2019
Mentor, Mansfield UMADAOP 215 Trimble Rd. Mansfield, OH 44906
Cell: 419-571-2703
jraaronw@gmail.com

---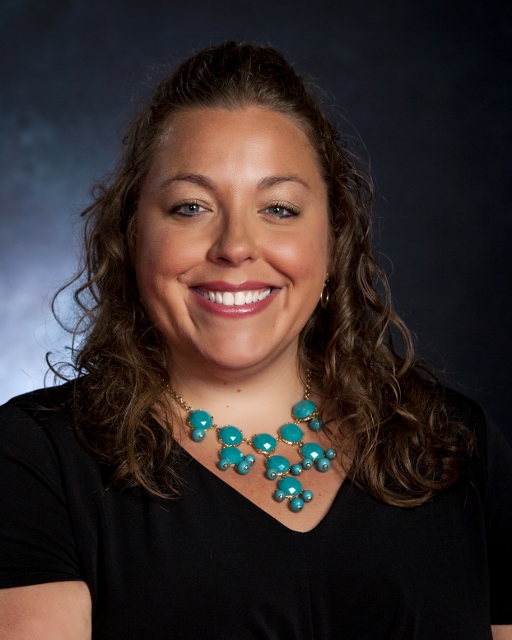 Jodie A. Perry
Jodie A. Perry, IOM, CCEO-AP has served as President of the Richland Area Chamber of Commerce in Mansfield, Ohio since July, 2014. In that role she is responsible for overseeing the operations of the 1,000 member organization which works to promote the business and economic vitality of the Richland County area.
Prior to this position, she led the Greece (NY) Chamber of Commerce and the Van Wert (OH) Area Chamber of Commerce and also served on staff at the Ashland (OH) Area Chamber of Commerce. She also worked as the Deputy Chief Clerk for the US Senate Banking Committee. Jodie received her Bachelor of Arts in Political Science & Religion from Ashland University in Ashland, Ohio.
In 2008, she graduated from the US Chamber of Commerce Institute for Organizational Management earning the IOM designation. Jodie is active in the community and currently serves on several area Boards of Directors. She is the Chair of the Board of Regents for the Midwest Institute for Organizational Management and Secretary for CCEO (Chamber of Commerce Executives of Ohio). The importance of business was instilled at a young age as she grew up in a family of entrepreneurs in Rochester, NY.
Jodie is excited to join the NECIC Board, "I value the great work they are already doing and hope to be a link to the broader business community."
55 N. Mulberry St. Mansfield, OH 44902
Work: 419-522-3211
jperry@richlandareachamber.com
---