Staff Members
---
Deanna West-Torrence, Founder and Executive Director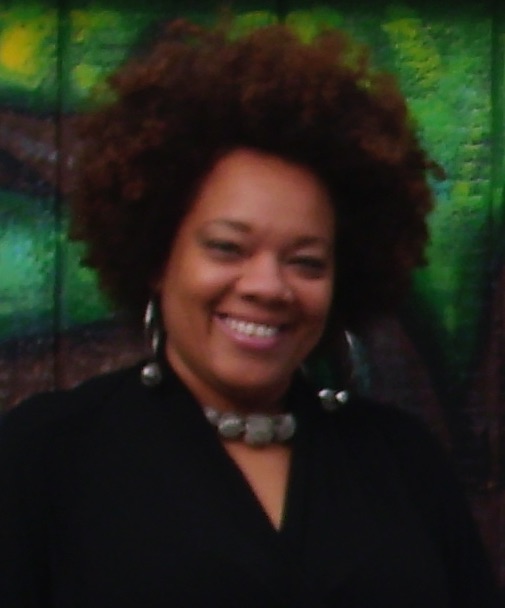 A longtime resident, Deanna West-Torrence found herself returning to the North End neighborhood throughout her life. Each time she returned, she found the same friendly people with lifelong relationships, but the appearance of the neighborhood had changed drastically. The schools were closed, the neighborhood businesses had decreased and the once well-kept houses were deteriorating. At the same time, she found her own family experiencing much of what so many others were facing. Following a divorce, she became a single mother, raising four young children on the North End.
Through the years, Deanna worked in many ways to better the community, from working with CHAP (Community Health Access Project), representing the 5th Ward on Mansfield City Council, serving on the Mansfield City School Board, and leading the Neighborhood Youth Corps, as well as serving on other boards, task forces, and advisory committees.
In 2007, Deanna and other residents and community leaders applied their collective experience and founded the North End Community Improvement Collaborative (NECIC). NECIC's mission is to improve the quality of life and economic landscape of the North End Community.
Deanna attended Rebecca Grubaugh, Creveling and Discovery Schools, Johnny Appleseed Middle School and graduated from Malabar High School in 1987. She then attended the University of Cincinnati and the Southern New Hampshire University's School of Community Economic Development. Deanna is a graduate of the Center for Creative Leadership's African American Leadership Program in 2005, and the Harvard Kennedy School for executive Education in 2011. She has managed local non-profits for many years.
Deanna is the proud mother of three adult sons and an adult daughter.
E-mail: Deanna@necic-ohio.org
Phone: 419-522-1611, Extension 115
---
Tony Chinni, Community Development Manager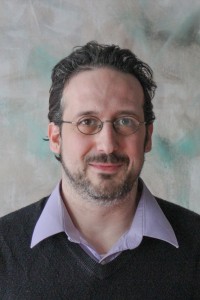 Tony is a 2007 graduate of the Ohio State University where he earned a Bachelor of Arts degree in European History. Tony joined the NECIC team as an intern during the summer of 2007 at which time he aided the executive director in establishing the nascent organization, and compiled an economic base assessment of Mansfield's North End.
From 2008 to 2011, Tony worked with NECIC staff and consultants to compile The North End Community Economic Development Plan. This document, guided by input from more than three hundred North End residents and stakeholders, articulates NECIC's vision for the redevelopment of the North End. The plan was updated in 2017, with Tony once again at the helm.
He was born and raised in Mansfield and is a 1994 graduate of Mansfield Senior High.
E-mail: Tony@necic-ohio.org
Phone: 419-522-1611, Extension 103
---
Nyasha Oden, Community Organizer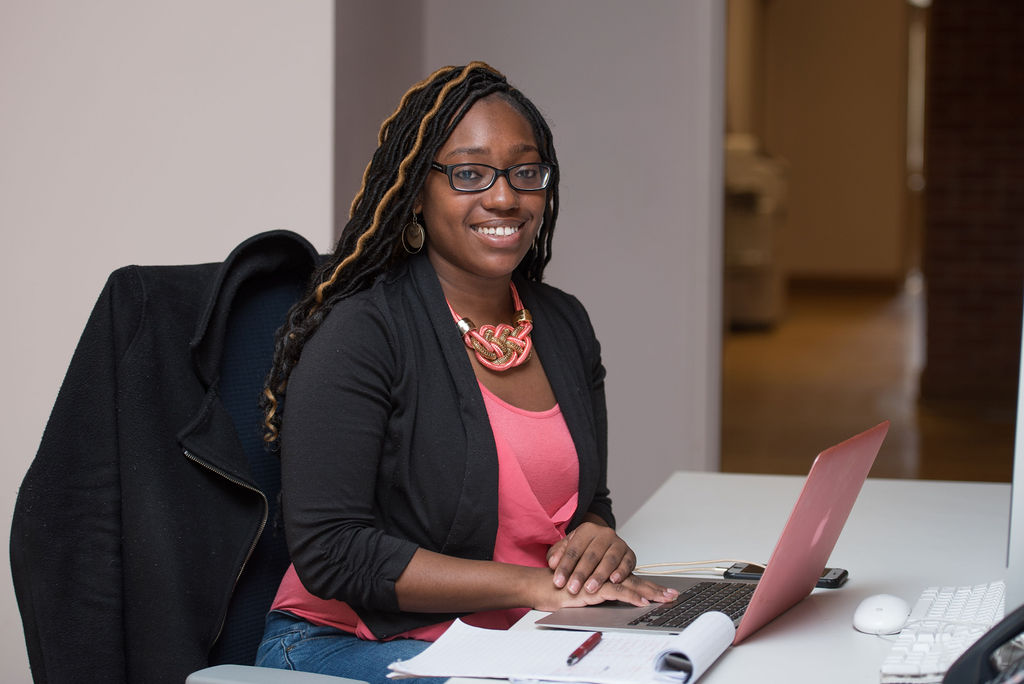 A graduate of Wright State University with a Bachelor of Art in Sociology and recent graduate of Case Western Reserve with a Master of Science and Social Administration, Nyasha plans to obtain her license in social work. Her career goal is to be a youth social worker and minority educator.
As a Youth Community Organizer, she reaches out to youth in and out of school to identify their talents, strengths, and needs. She creates mini modules that are based on the interest of youth and that are geared towards 21st century careers. Some popular mini modules are: Islay the Summer, Cooking, Babysitting Training, Art Academy, and Introduction to Programming. She also created the curriculum and purpose for the North End Teen Program that she runs twice a month. The purpose of the North End Teen Program is to bring teens together to connect and fellowship with their peers and the community, through activities that strengthen them socially and inspire them to be effective within their community.
As a woman born and raised in the North End, she is thankful for the opportunity to build relationships with the North End community. When Nyasha is not working, she enjoys spending time with her children, hanging out with friends and family, shopping during good sales, reading a good book, and traveling to different places.
Email: Nyasha@necic-ohio.org
Phone: 419-522-1611, Extension 112
---
Matthew Ayers, Fiscal & Administrative Coordinator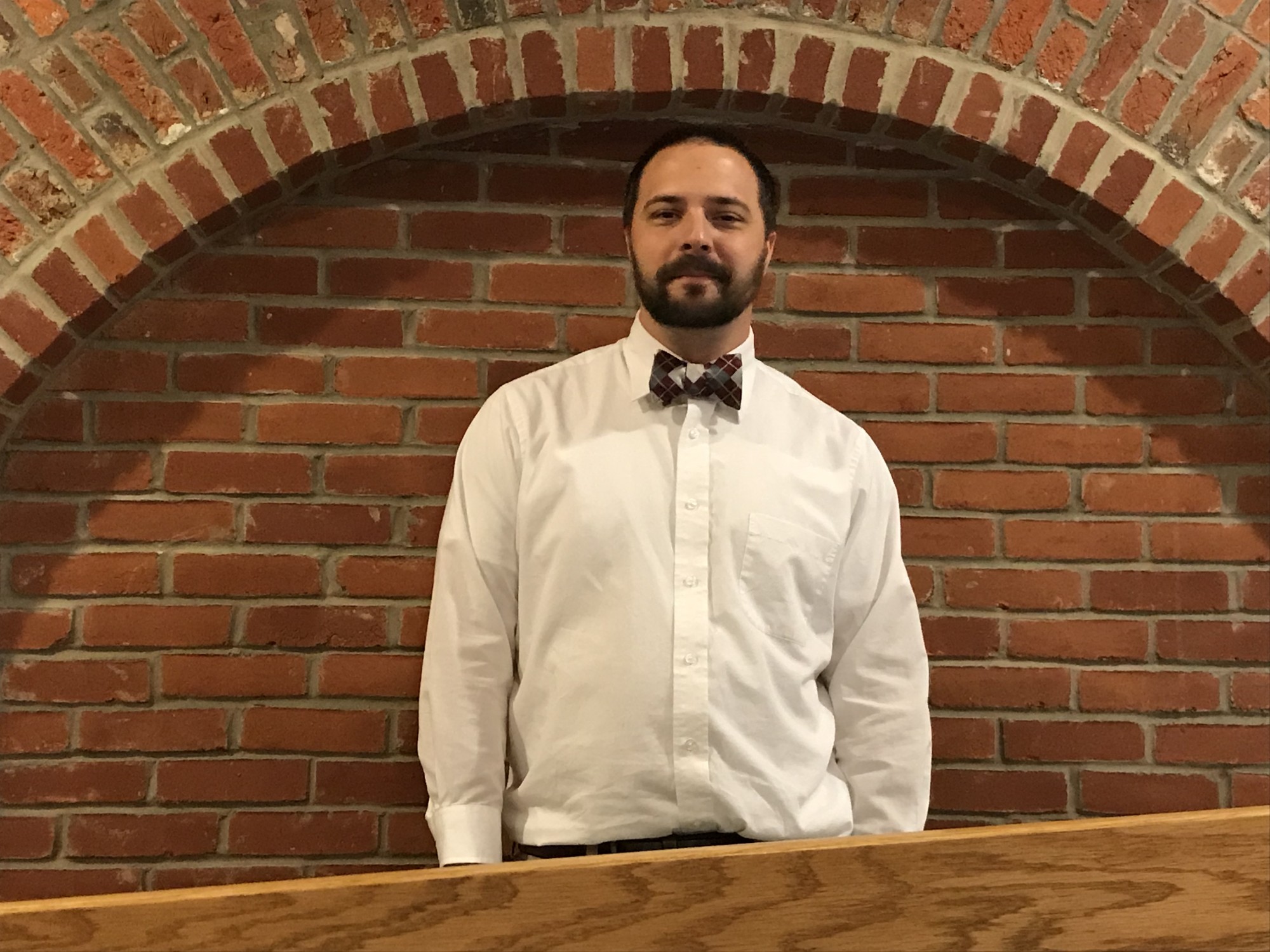 Matthew was a part of NECIC's North End Talented Ten (NETT) internship program in 2010, and served as a volunteer long after.
A Mansfield native, Matthew is a 2004 Mansfield Senior graduate, and a 2010 graduate of The Ohio State University.
Matthew joined the NECIC team as a Temp2Higher Staffing Specialist in 2017 and moved to Support Services Coordinator in 2018. With that role, Matthew also is the overseer of the fiscal work for the organization. He is also an active participant in all of the staff events and is willing to lend a helping hand to anyone in need for NECIC.
Email: Matt@necic-ohio.org
Phone: 419-522-1611, Extension 121
---
Tionna M. Perdue, Business Manager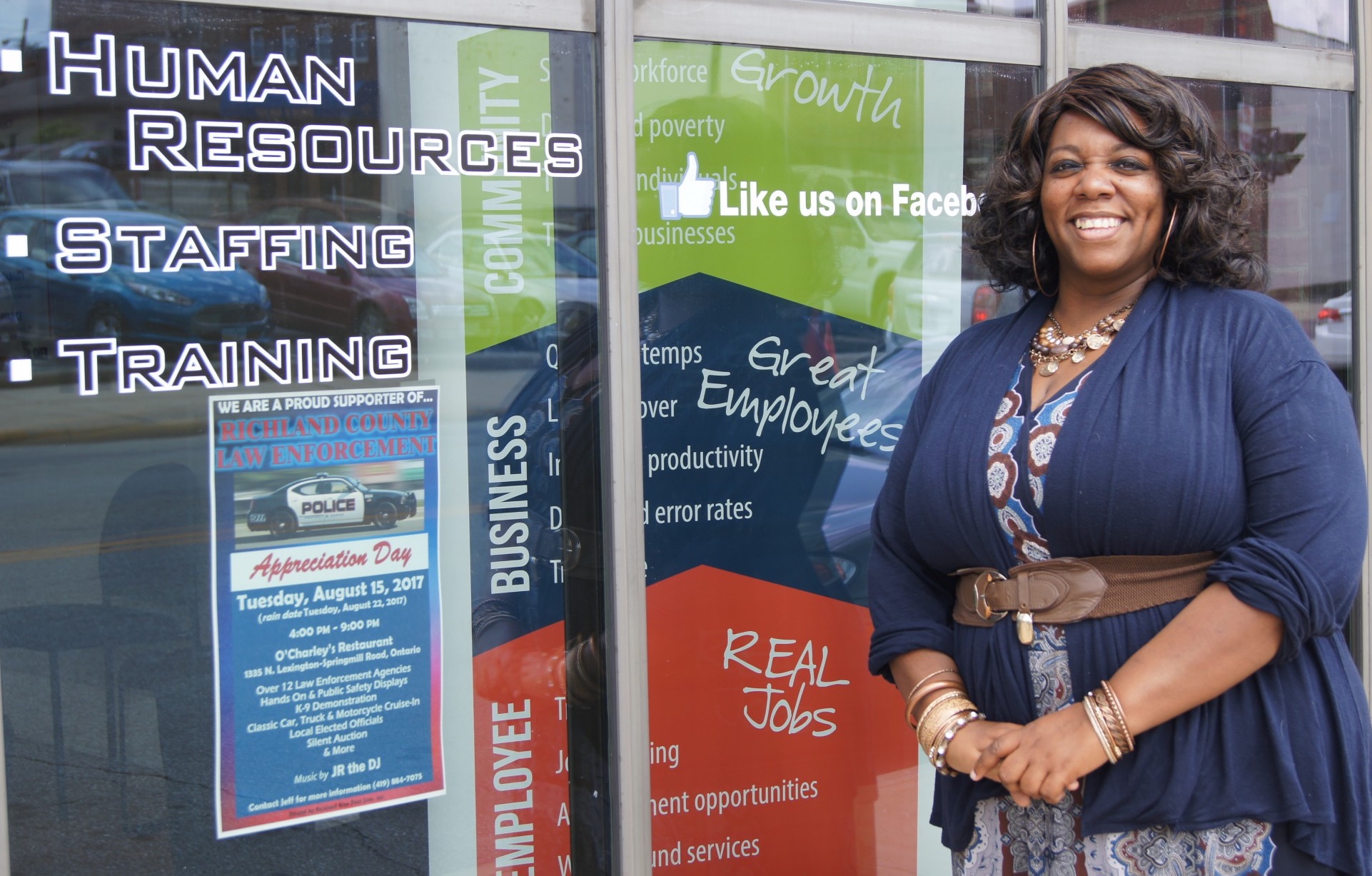 Tionna joined the NECIC team as a Temp2Higher Staffing Specialist in 2017 after ten years with Third Street Family Health Services.
A Mansfield native, Tionna said she is "the number one Tyger football fan." She is a mother of three, one of which is a Tyger football player, and she can be found working the concession stand with Tyger Boosters at most games.
Email: Tionna@Temp2Higher.org
Phone: 419-522-1611, Extension 102
---
Heidi Viola, Staffing Specialist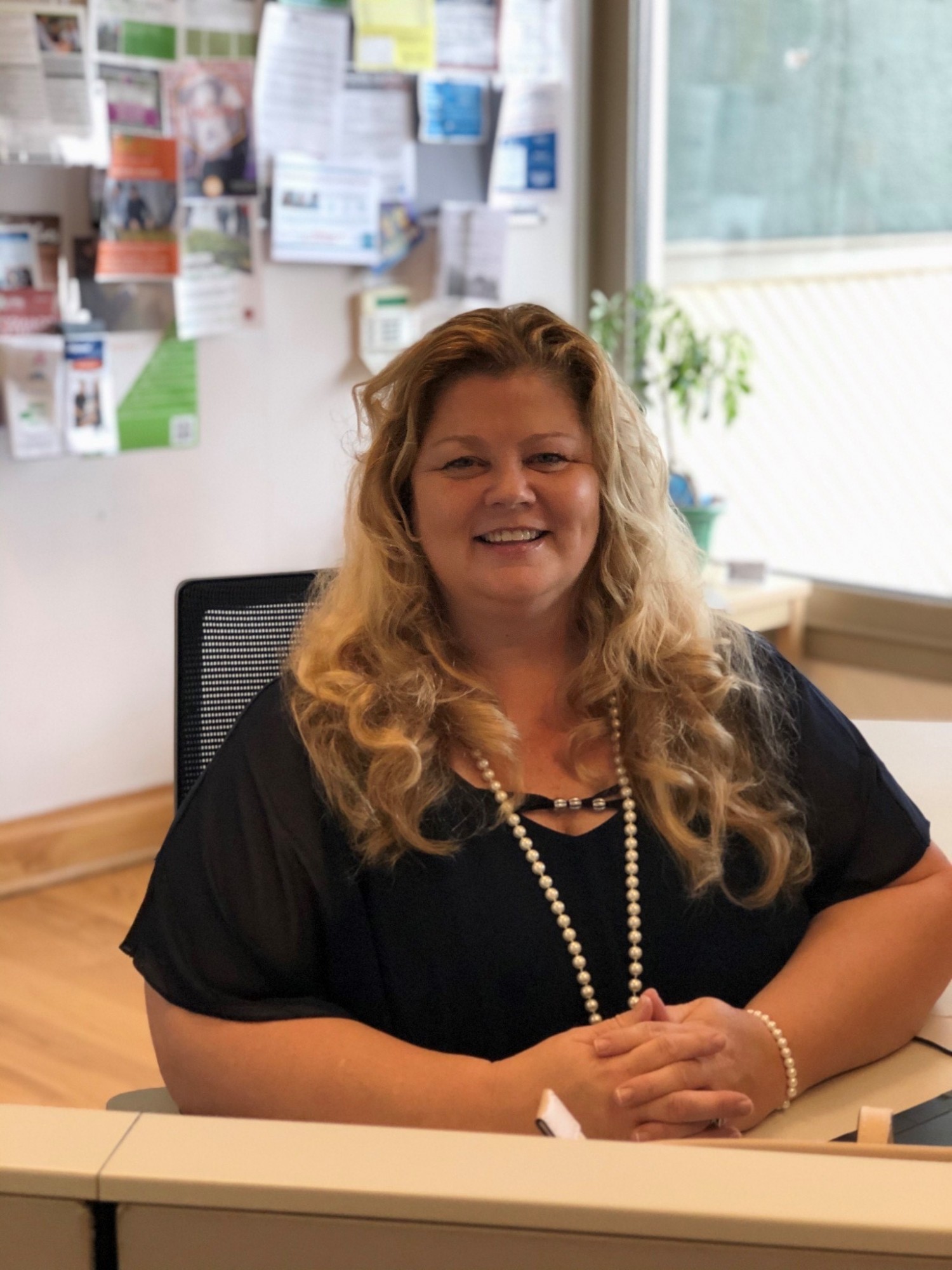 Heidi Viola Staffing Specialist started here in January 2019. Heidi married her husband Shane 2/20/2020. She has six children. She has five grandchildren. She has an unruly dauschund named Diesel. She lives in Ashland. She graduated from Hillsdale High School 1989, Ashland Career Center in Marketing 1989, and North Central State College in Human Services 2006.
Heidi passion is helping others achieve their dreams and goals. The most rewarding part of the job she feels is when someone has been working for $8.00 an hour and they come in and see us and we can get them a job making $13.50 an hour they will finish their probation period and come in and give her a hug. It such a wonderful feeling to help someone better their life and achieve their goals and dreams.
Heidi is assisting candidates in obtaining employment with manufacturers in the Richland and Ashland County Areas. Focusing on them starting as a temporary worker and becoming a full-time employee with the company is the goal.
In her spare time Heidi enjoys spending time with her family, enjoys watching her grandkids, going to her husband and stepsons 4wheeler racing events. She enjoys gardening, decorating her home, Steeler and Wolverine Football games.
Email: heidi@temp2higher.org
Phone: 419-522-1611 ext 111
---
Melissa Petty, Staffing Specialist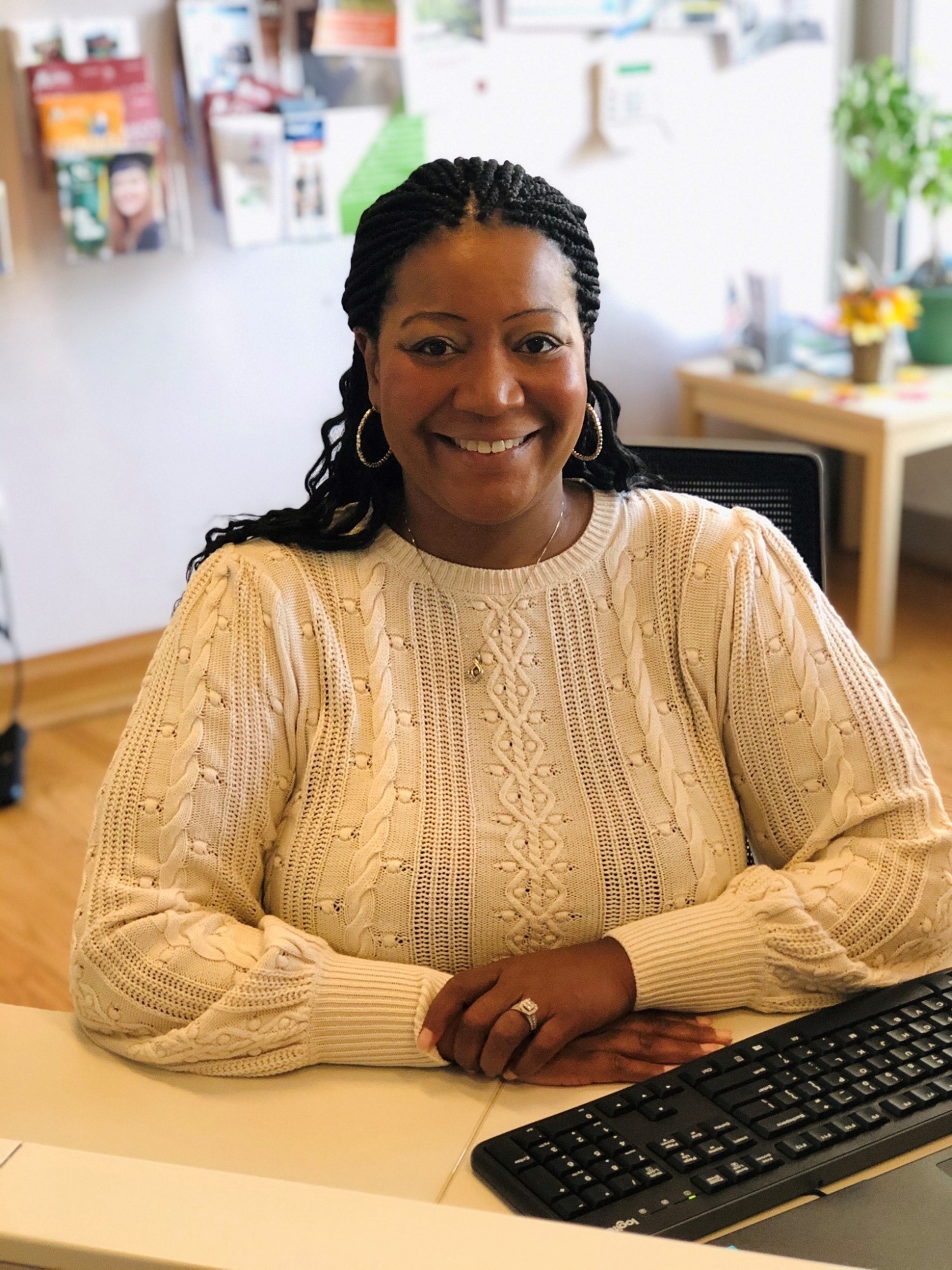 Melissa joined NECIC as a Staffing Specialist on September 21, 2020, after having been an Operations Supervisor at Penske Logistics for the past 9 years. She obtained an Associate of Applied Science degree in Human Resources Management from the Marion Technical College in June of 2010.
Melissa lived in Marion for most of her life, but she has ties to Mansfield's North End. Growing up, she visited with a host of family members every summer, all of which resided in the North End. She can recall playing in John's Park and swimming at Ford Hill Pool. Melissa became a permanent resident of the North End in January of 2019, when she became engaged to her husband and best friend, Frank.
In her free time, Melissa enjoys listening to True Crime Podcast, watching movies, and entertaining friends and family.
Email: melissa@necic-ohio.org
Phone: (419)-522-1611 EXT 107
---
Crystal Weese, Recruitment Coordinator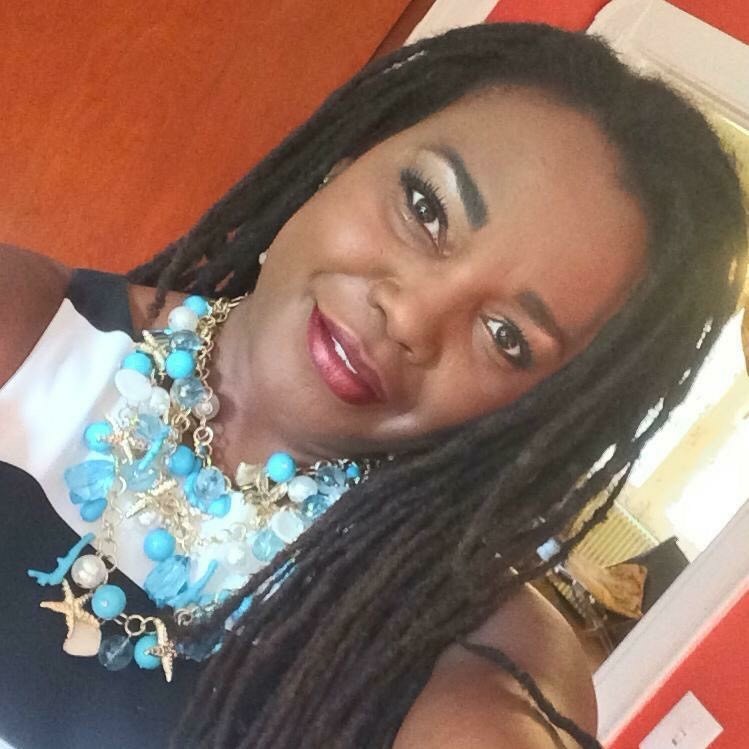 Crystal Davis Weese serves as the Recruitment Coordinator at NECIC. She spent more than a decade in the retail beauty industry as a salon owner, marketing and managing human-to-human experience. Crystal has held an advanced license in Cosmetology since 1989 and a Cosmetology Instructors since 2005. Through her work as a career tech educator she used her experience in management, career development and team building to deliver work ready students to the business industry. In her current role she uses collaborative efforts between educational institutions, community, small businesses, and corporate partners to expand readiness, access, and participation to inner-city job seekers.
Crystal holds an AAGS from Mount Vernon Nazarene University along with several industry credential certifications.
Active in her community, Crystal volunteers often and serves as Inside Director for Open table, co-chairs employment for the Richland County Task Force On Racism a member of the Black and Brown Coalition and the Richland County Youth Drug Use Coalition.
In her spare time, Crystal enjoys traveling, reading, crafting, sewing, yoga, meditation and spending time with family and friends. She loves dogs, jewelry, shoes, dessert, coffee, and wine!
Email: crystal@necic-ohio.org
Phone: (419) 522-1611 EXT 104
---
Edward Akinyemi, Research and Development Coordinator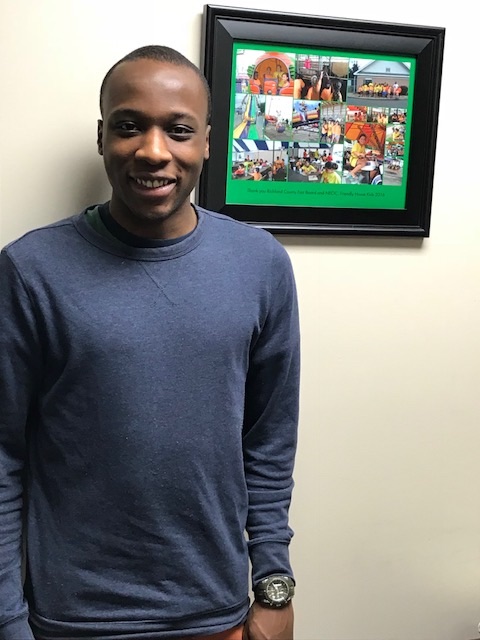 Edward joined the NECIC team in November, 2017 as an AmeriCorps VISTA with a focus on Workforce Development, and moved to Research and Development Coordinator at the end of his VISTA term in November, 2018
He is well-traveled, speaks three languages fluently, is an avid reader, and recently published his book "Community Heroes: What a year as an AmeriCorps VISTA member taught me about community development". He attended the University of Southern Denmark and holds a master's degree in Sports and Event Management.
Edward has a passion for community economic development, which makes him an excellent fit here at NECIC. We are very pleased to have him on board.
Email: Edward@necic-ohio.org
Phone: 419-522-1611, Extension 127
---
Cheyla Bradley, Communications & Engagement Coordinator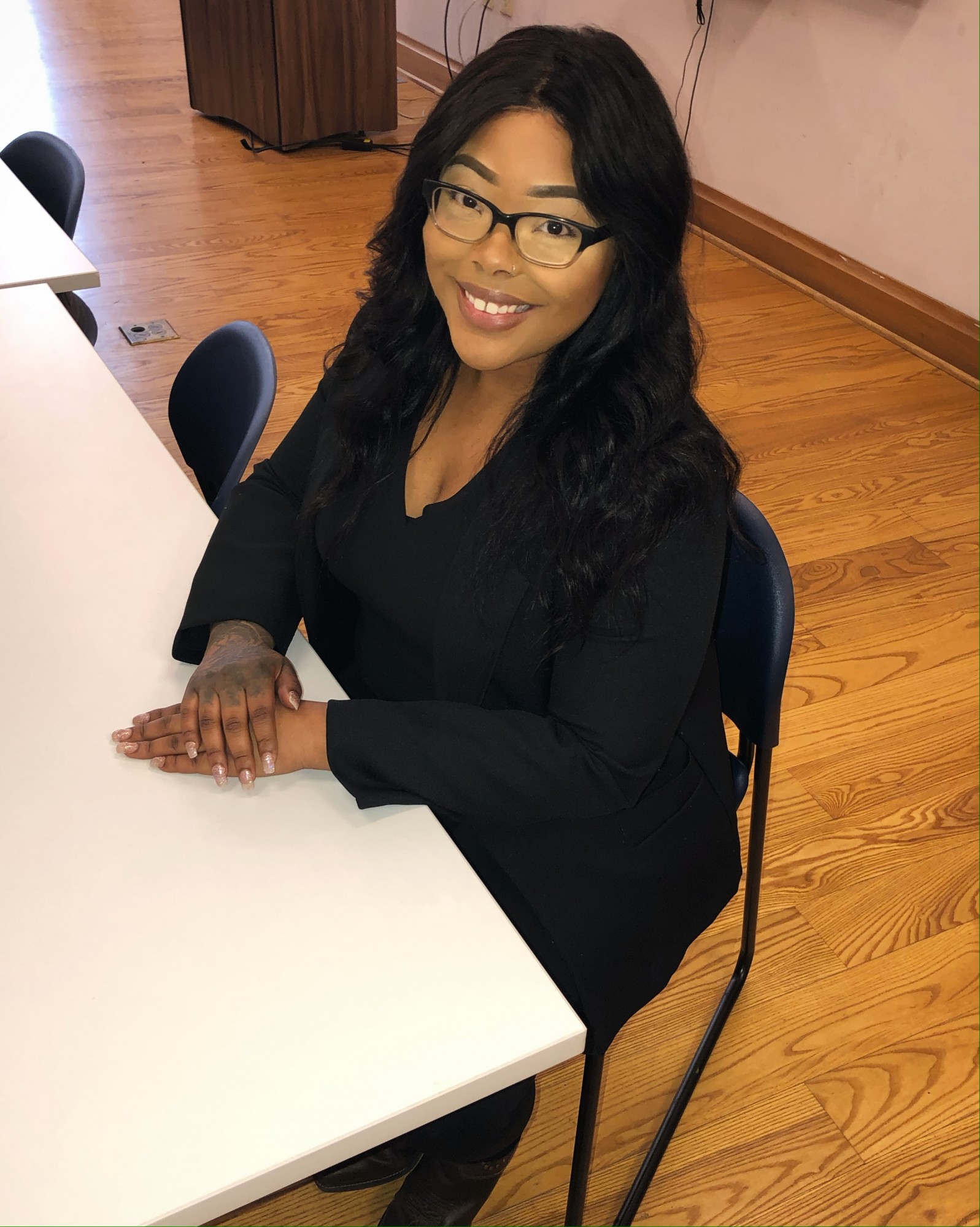 Cheyla joined NECIC in May 2019. She works on both NECIC and Temp2Highers media networks and events. She recently took over our Faith Based Advisory Council continuing Kay Smith's work with the churches in the North End.
Cheyla is looking forward to graduating with her Associate's Degree in Business Marketing in Spring 2021 from North Central State College.
Email: cheyla@necic-ohio.org
Phone: (419) 522-1611 ext 126
---
Mona Kneuss, Teaching Garden Coordinator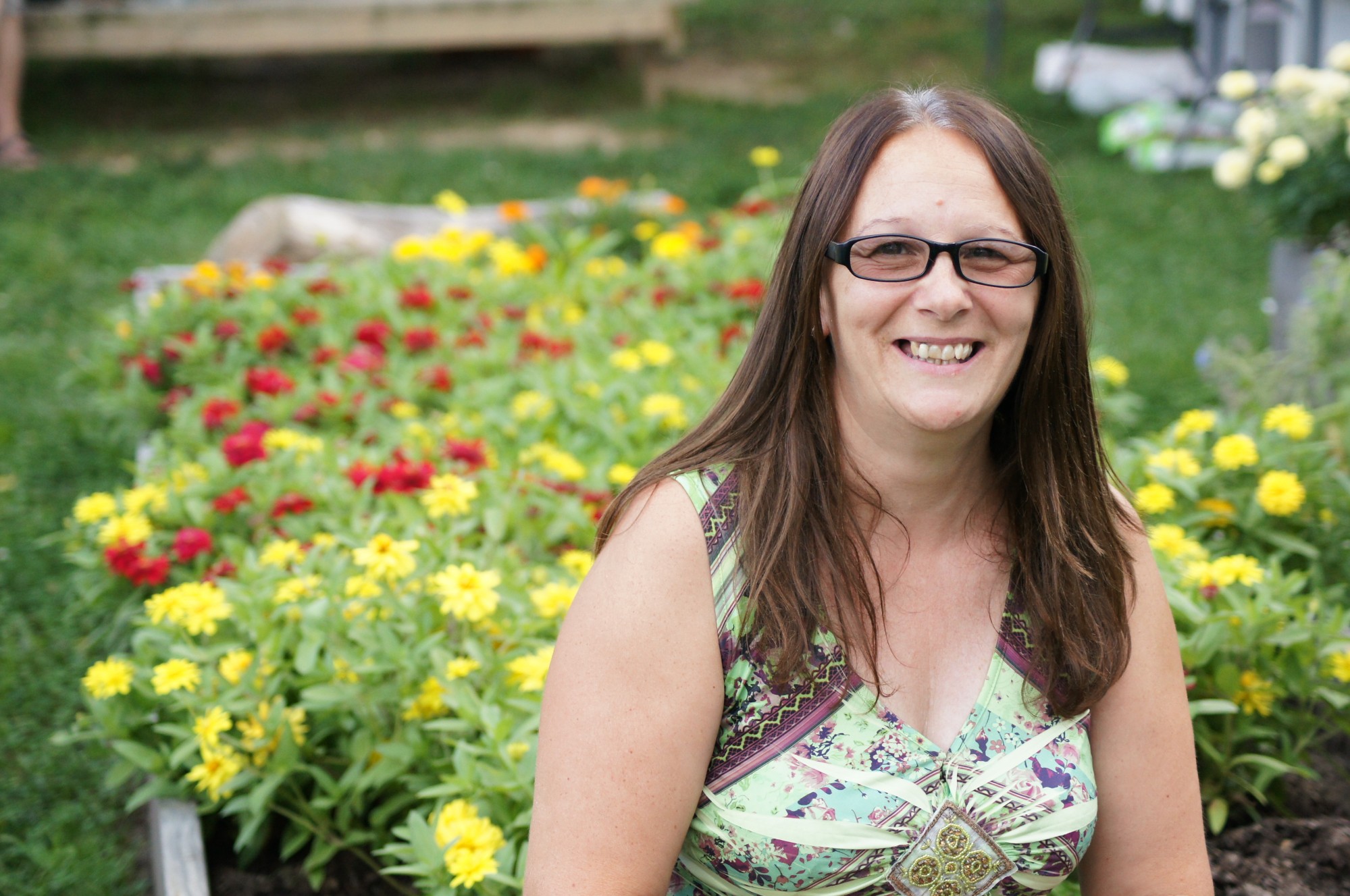 Mona has been a member of the board and associated with NECIC for several years. She has been active in the community since she was 19 years old. Mona has been a member of numerous boards helping to improve life in the community. She has been a member of the Board of Friends of the Mansfield Parks, Board of Master Gardener, and has worked at Kingwood Center for 13 years.
Mona enjoys raising her 10 children and gardening.
Email: Mona@necic.org
Phone: 419-522-1611 EXT 116
---
Justin Ocheltree, Farm Manager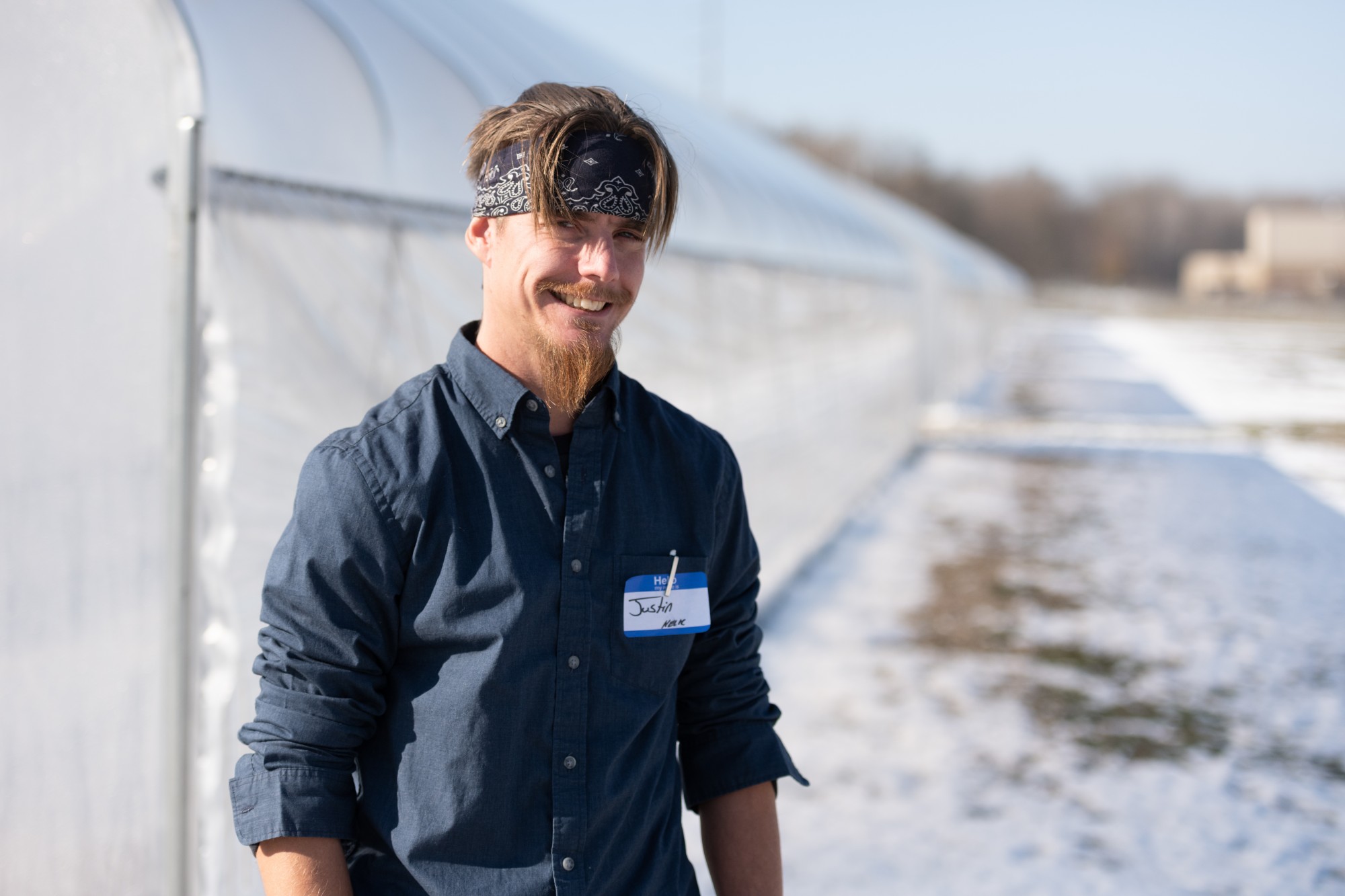 Joining the team in early 2019, Justin left the steel Industry as an Engineer to return to his farming roots. Focused on the mission of NECIC Justin is responsible for the everyday operations of the Urban Farm as a whole.
Email: Justin@necic-ohio.org
Phone: 419-522-1611 EXT 110
---
Rebekah Moore, Urban Farm Intern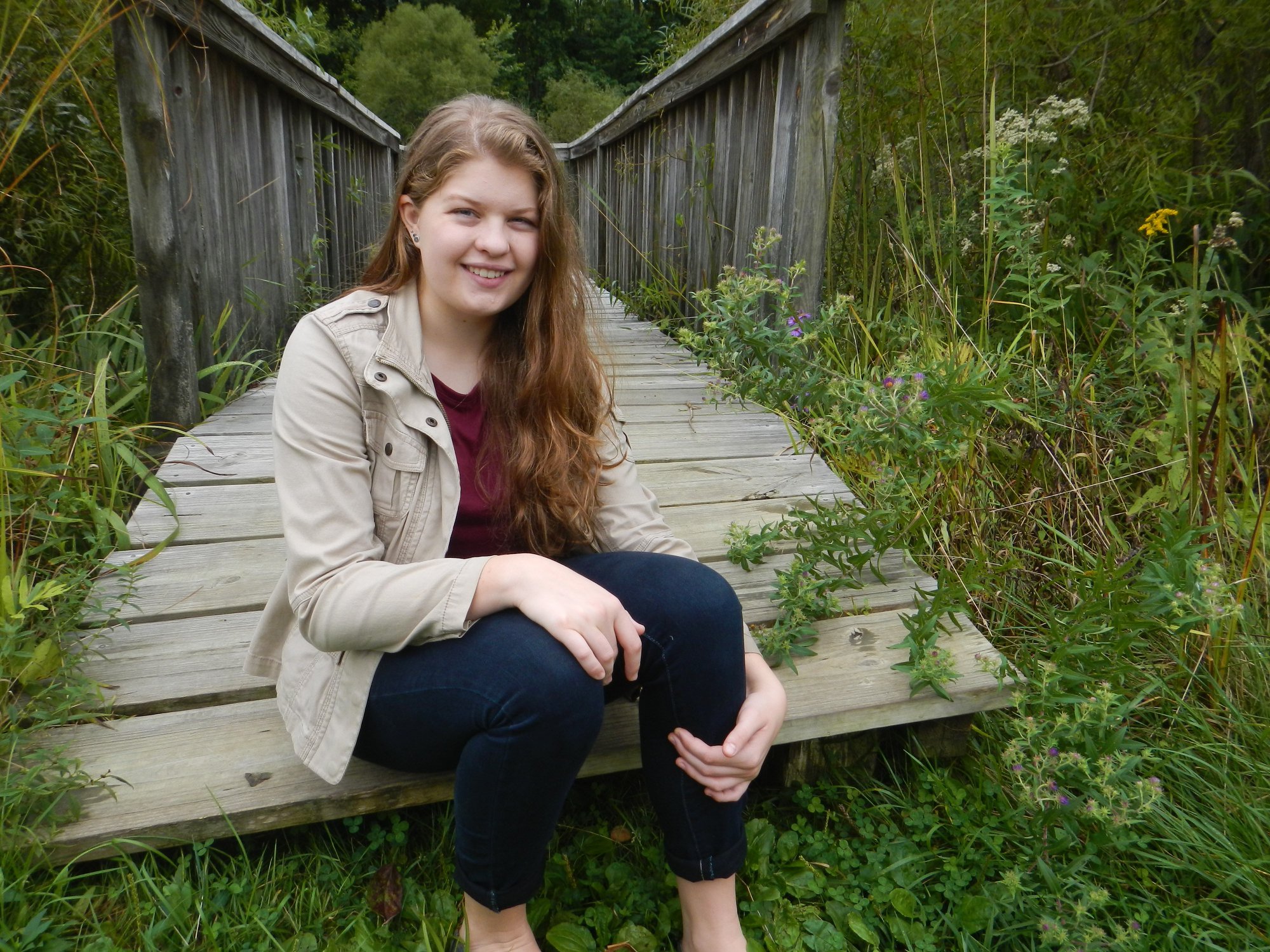 Rebekah has joined the team as an Urban Farm Intern. She is a college student perusing a career as a first responder. Rebekah's excited to be apart of the NECIC team and will be primarily working at the NECIC's Urban Farm at 311 Bowman St. Urban farming and hands-on work has always been important in her family and community growing up.
Email: intern05@necic-ohio.org