Staff Members
---
Deanna West-Torrence, Founder and Executive Director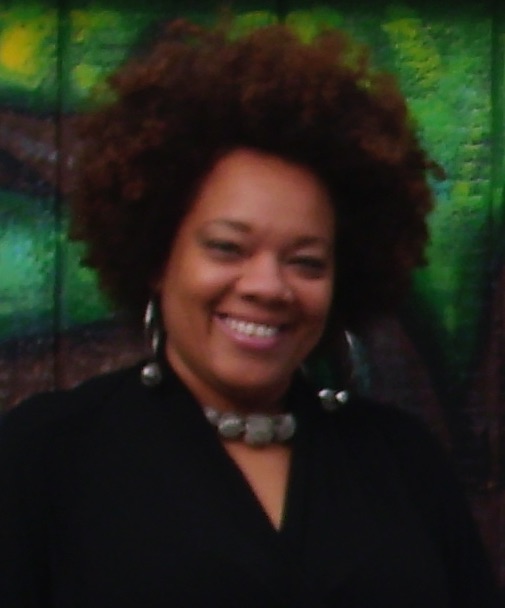 A longtime resident, Deanna West-Torrence found herself returning to the North End neighborhood throughout her life. Each time she returned, she found the same friendly people with lifelong relationships, but the appearance of the neighborhood had changed drastically. The schools were closed, the neighborhood businesses had decreased and the once well-kept houses were deteriorating. At the same time, she found her own family experiencing much of what so many others were facing. Following a divorce, she became a single mother, raising four young children on the North End.
Through the years, Deanna worked in many ways to better the community, from working with CHAP (Community Health Access Project), representing the 5th Ward on Mansfield City Council, serving on the Mansfield City School Board, and leading the Neighborhood Youth Corps, as well as serving on other boards, task forces, and advisory committees.
In 2007, Deanna and other residents and community leaders applied their collective experience and founded the North End Community Improvement Collaborative (NECIC). NECIC's mission is to improve the quality of life and economic landscape of the North End Community.
Deanna attended Rebecca Grubaugh, Creveling and Discovery Schools, Johnny Appleseed Middle School and graduated from Malabar High School in 1987. She then attended the University of Cincinnati and the Southern New Hampshire University's School of Community Economic Development. Deanna is a graduate of the Center for Creative Leadership's African American Leadership Program in 2005, and the Harvard Kennedy School for executive Education in 2011. She has managed local non-profits for many years.
Deanna is the proud mother of three adult sons and an adult daughter.
E-mail: Deanna@necic-ohio.org
Phone: 419-522-1611, Extension 115
---
Beth Reitler, Director of Operations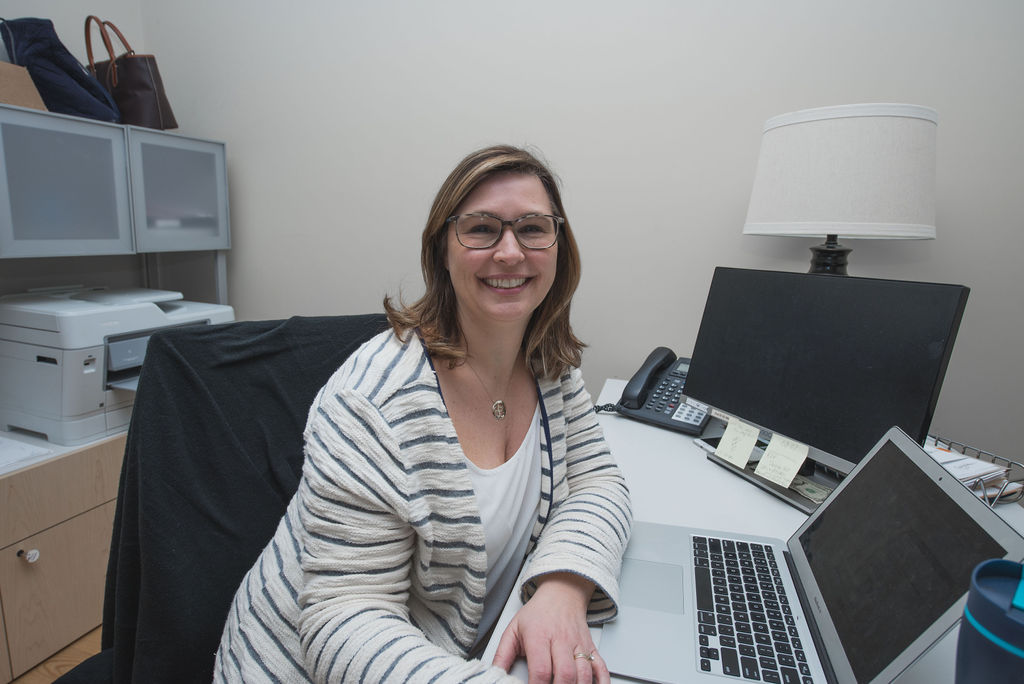 Beth joined the NECIC staff in 2017. She is active in the community, having served on the boards of Discovery School, Mansfield Area Y, and NECIC.
Beth was an integral part of her family's insurance business, serving in Operations as well as Health Insurance Broker. Her past work experience also includes Program Officer for Richland County Foundation and Operations/Membership Coordinator for Mansfield Art Center.
She is married, with three children who keep her busy with sports and family activities. She loves to read, hike, and travel.
At NECIC, Beth's role as Director Of Operations includes oversight of fiscal, administrative and communication activities.
Email: Beth@necic-ohio.org
---
Leona Smith, Community Development Coordinator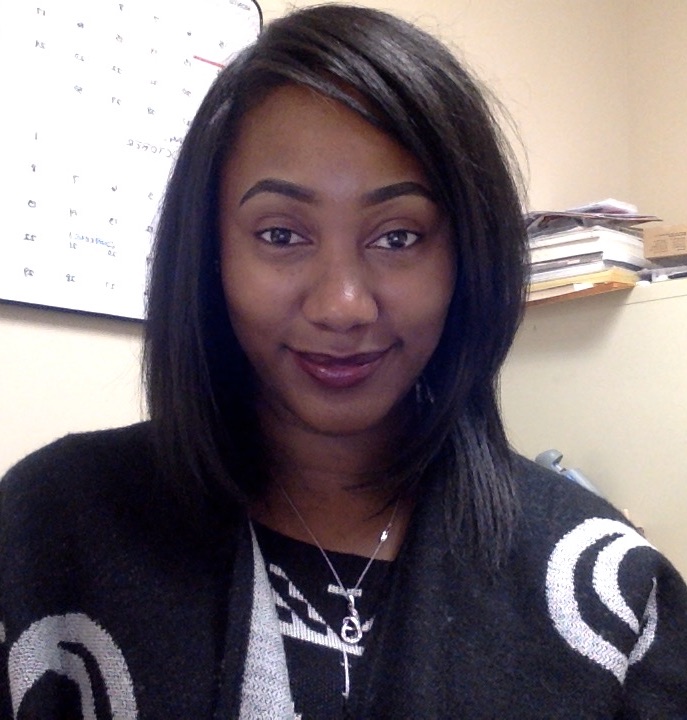 Leona has been involved with NECIC since 2010 when she participated in our North End Talented Ten (NETT) internship program. As a youth intern, Leona learned the ins and outs of non-profit management by job shadowing the Executive Director for six months. Leona's experience and familiarity with the work of NECIC made her a perfect candidate for the NECIC team and she was hired in 2013.
Before moving to the position of Executive Coordinator, Leona as served as NECIC Operations Manager, providing support to the Executive Director on the day-to-day financial management of the organization, as well as supporting the elder and small grants programs, and coordinating NECIC volunteers. In June 2015, Leona received certification as a Housing Development Finance Professional (HDFP) from the National Development Council (NDC). HDFP Certification is a professional credential given to individuals who successfully complete NDC's intensive housing development finance training series.
E-mail: Leona@necic-ohio.org
Phone: 419-522-1611, Extension 114
---
Tony Chinni, Community Development Manager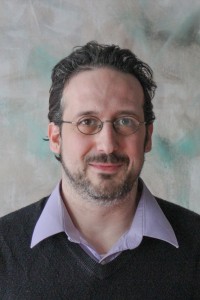 Tony is a 2007 graduate of the Ohio State University where he earned a Bachelor of Arts degree in European History. Tony joined the NECIC team as an intern during the summer of 2007 at which time he aided the executive director in establishing the nascent organization, and compiled an economic base assessment of Mansfield's North End.
From 2008 to 2011, Tony worked with NECIC staff and consultants to compile The North End Community Economic Development Plan. This document, guided by input from more than three hundred North End residents and stakeholders, articulates NECIC's vision for the redevelopment of the North End. The plan was updated in 2017, with Tony once again at the helm.
He was born and raised in Mansfield and is a 1994 graduate of Mansfield Senior High.
E-mail: Tony@necic-ohio.org
Phone: 419-522-1611, Extension 103
---
Nyasha Oden, Community Organizer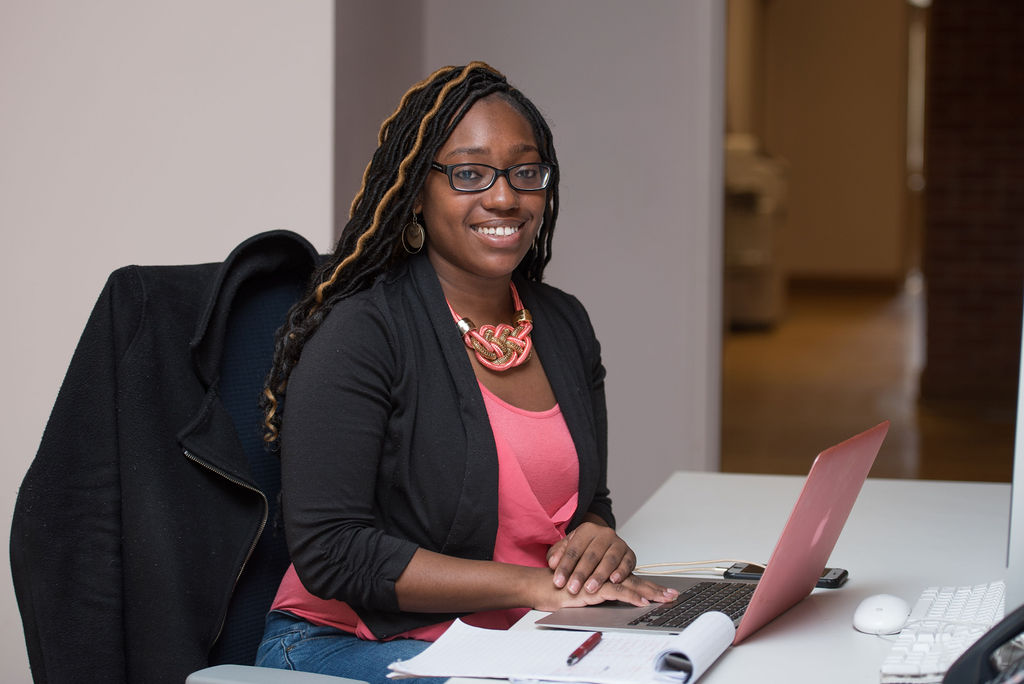 A graduate of Wright State University with a Bachelor of Art in Sociology and recent graduate of Case Western Reserve with a Master of Science and Social Administration, Nyasha plans to obtain her license in social work. Her career goal is to be a youth social worker and minority educator.
As a Youth Community Organizer, she reaches out to youth in and out of school to identify their talents, strengths, and needs. She creates mini modules that are based on the interest of youth and that are geared towards 21st century careers. Some popular mini modules are: Islay the Summer, Cooking, Babysitting Training, Art Academy, and Introduction to Programming. She also created the curriculum and purpose for the North End Teen Program that she runs twice a month. The purpose of the North End Teen Program is to bring teens together to connect and fellowship with their peers and the community, through activities that strengthen them socially and inspire them to be effective within their community.
As a woman born and raised in the North End, she is thankful for the opportunity to build relationships with the North End community. When Nyasha is not working, she enjoys spending time with her children, hanging out with friends and family, shopping during good sales, reading a good book, and traveling to different places.
Email: Nyasha@necic-ohio.org
Phone: 419-522-1611, Extension 112
---
Robyn McNulty, Community Organizer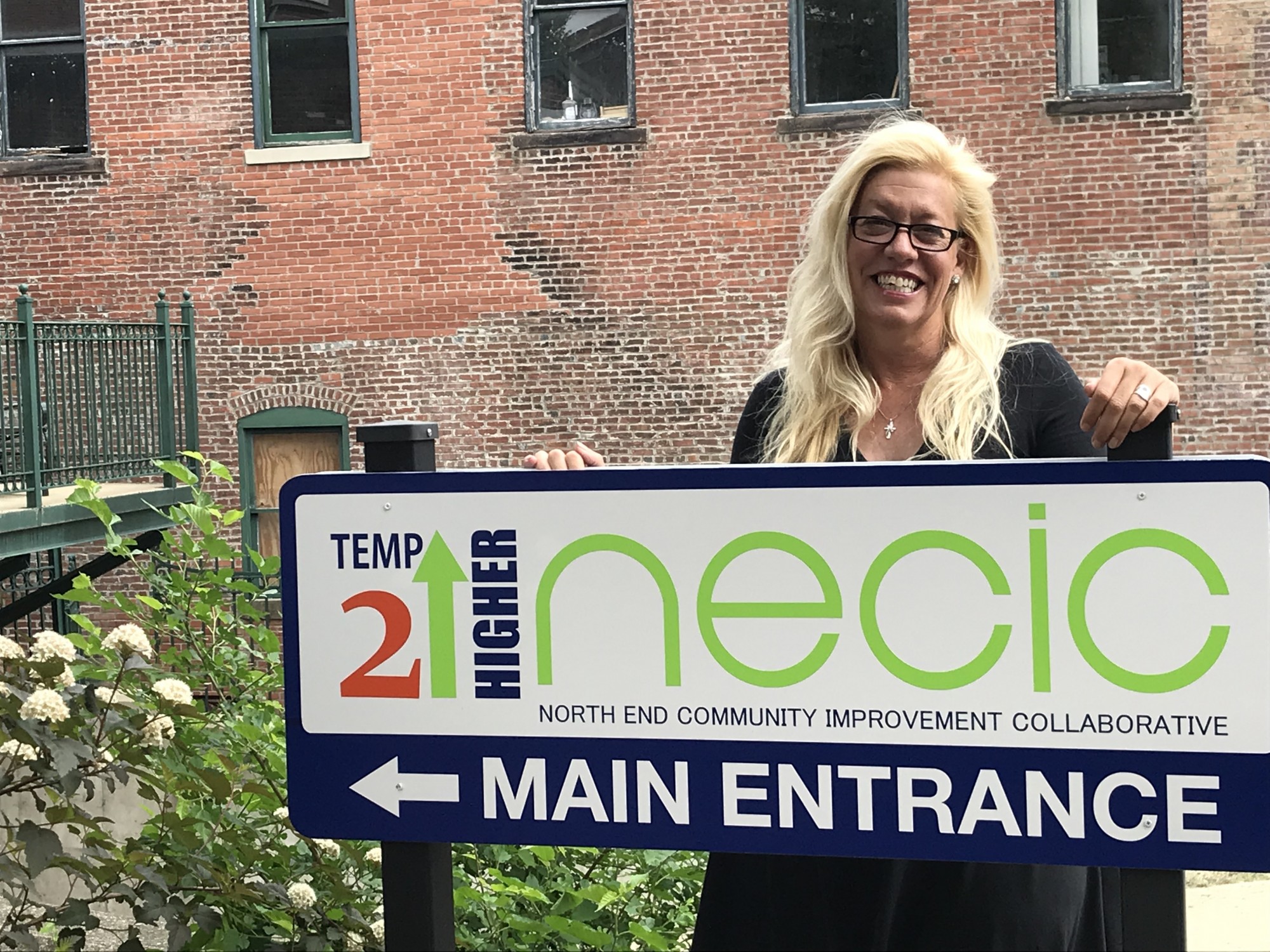 A Mansfield native, Robyn spent a portion of her formative years in the North End and maintains strong ties in the neighborhood. She is a Malabar High School graduate and attended OSU-Mansfield. Robyn, a certified Community Health Worker, joined NECIC in 2017, bringing over 20 years of experience in social services. She has worked with diverse populations, including individuals with disabilities as well as the aging. She has served the community in many ways, from holding a position as Director with a North End food bank to serving on the Southwest Little League Board where she assisted in the implementation of the Challenger's League.
Here at NECIC, Robyn is currently assisting in securing any educational path or goal, and ensures that any vocational trainings can be secured. With that, she provides success coaching through Temp2Higher and Associate Supportive Networks. Robyn is happy to assist anyone to secure services, insurance, Primary Care Doctors, Dentists, support groups, behavioral health services. She takes pride in her one on one case management and keeps in contact with every temp application to offer service.
"I'm excited to work exclusively with this wonderful community of friends, neighbors, and family again", she said.
Email: Robyn@necic-ohio.org
Phone: 419-522-1611, Extension 126
---
Amanda Cooper, Business Development Coordinator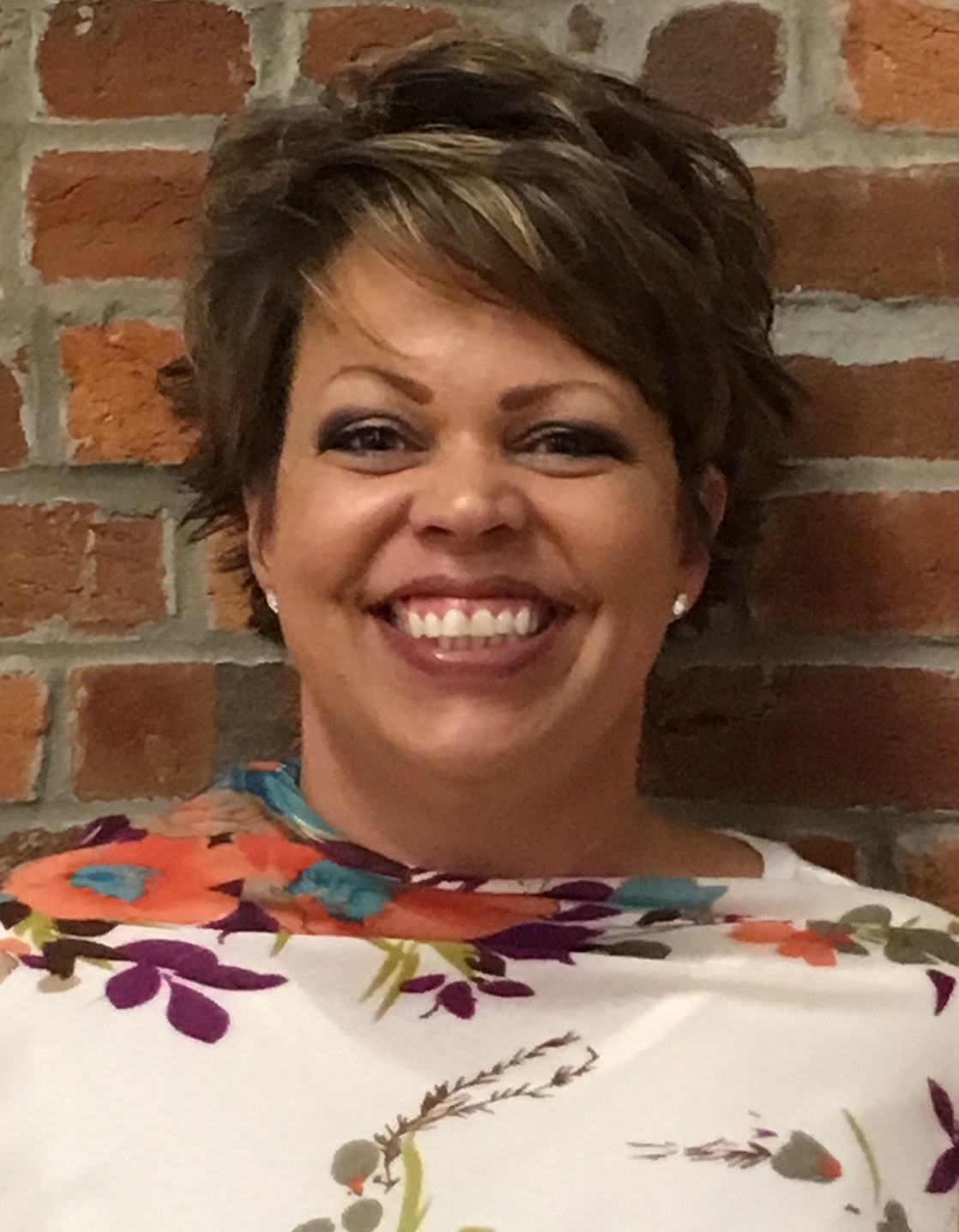 Amanda is a Mansfield native and graduate of Madison Comprehensive School. She attended NCSC with a focus in Human Services.
Amanda joined NECIC in 2017, bringing experience in career development, job placement, and job coaching. She is also a former small business owner.
A proud mother of six children and seven grandchildren, she enjoys spending time with her family and also likes to repurpose and design furniture.
Email: Amanda@necic-ohio.org
Phone: 419-522-1611, Extension 100
---
Matthew Ayers, Fiscal & Administrative Coordinator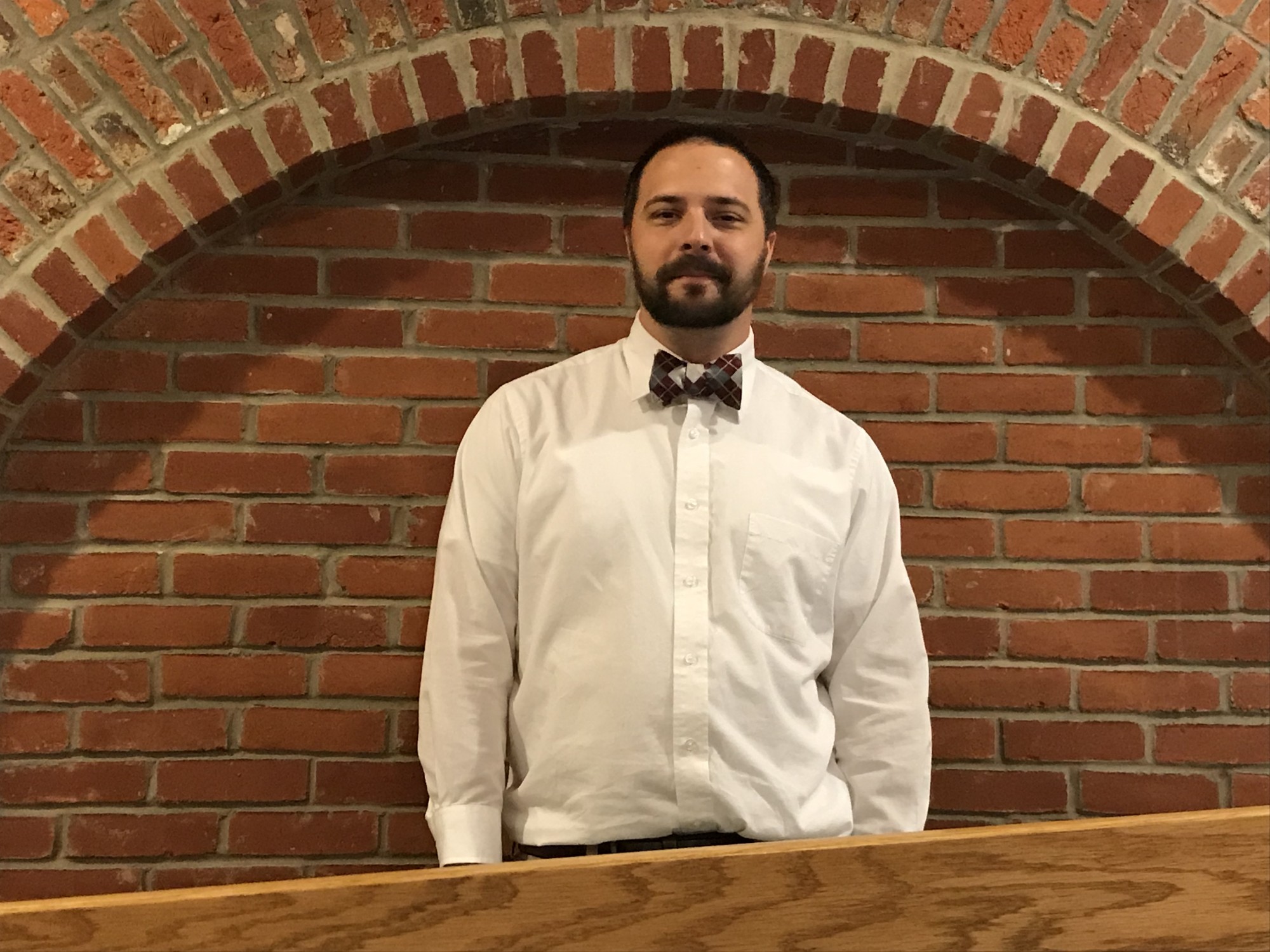 Matthew was a part of NECIC's North End Talented Ten (NETT) internship program in 2010, and served as a volunteer long after.
A Mansfield native, Matthew is a 2004 Mansfield Senior graduate, and a 2010 graduate of The Ohio State University.
Matthew joined the NECIC team as a Temp2Higher Staffing Specialist in 2017 and moved to Support Services Coordinator in 2018. With that role, Matthew also is the overseer of the fiscal work for the organization. He is also an active participant in all of the staff events and is willing to lend a helping hand to anyone in need for NECIC.
Email: Matt@necic-ohio.org
Phone: 419-522-1611, Extension 121
---
Tionna M. Perdue, Staffing Manager, Temp2Higher Division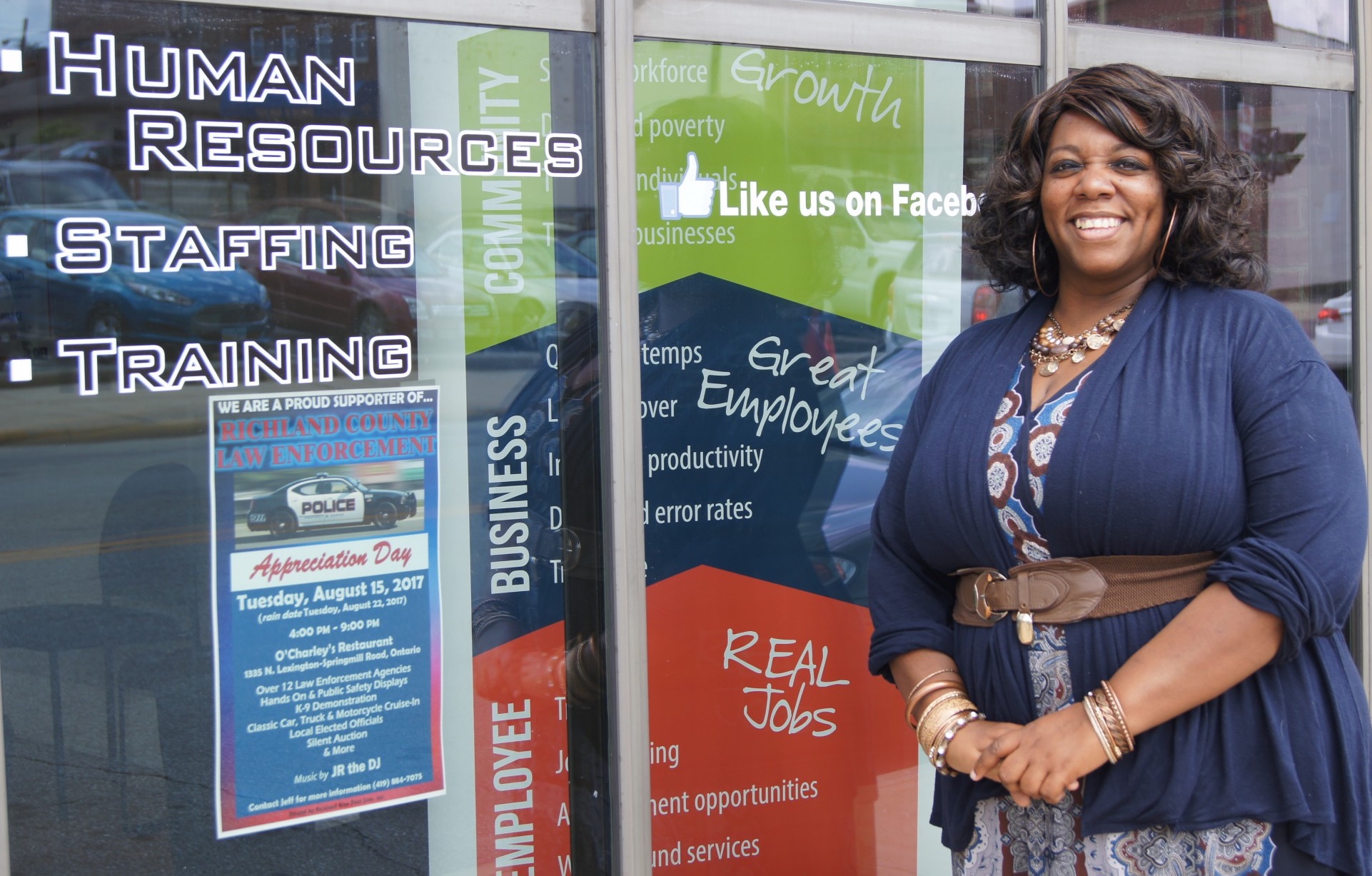 Tionna joined the NECIC team as a Temp2Higher Staffing Specialist in 2017 after ten years with Third Street Family Health Services.
A Mansfield native, Tionna said she is "the number one Tyger football fan." She is a mother of three, one of which is a Tyger football player, and she can be found working the concession stand with Tyger Boosters at most games.
Email: Tionna@Temp2Higher.org
Phone: 419-522-1611, Extension 102
---
Heidi Spade, Staffing Specialist, Temp2Higher Division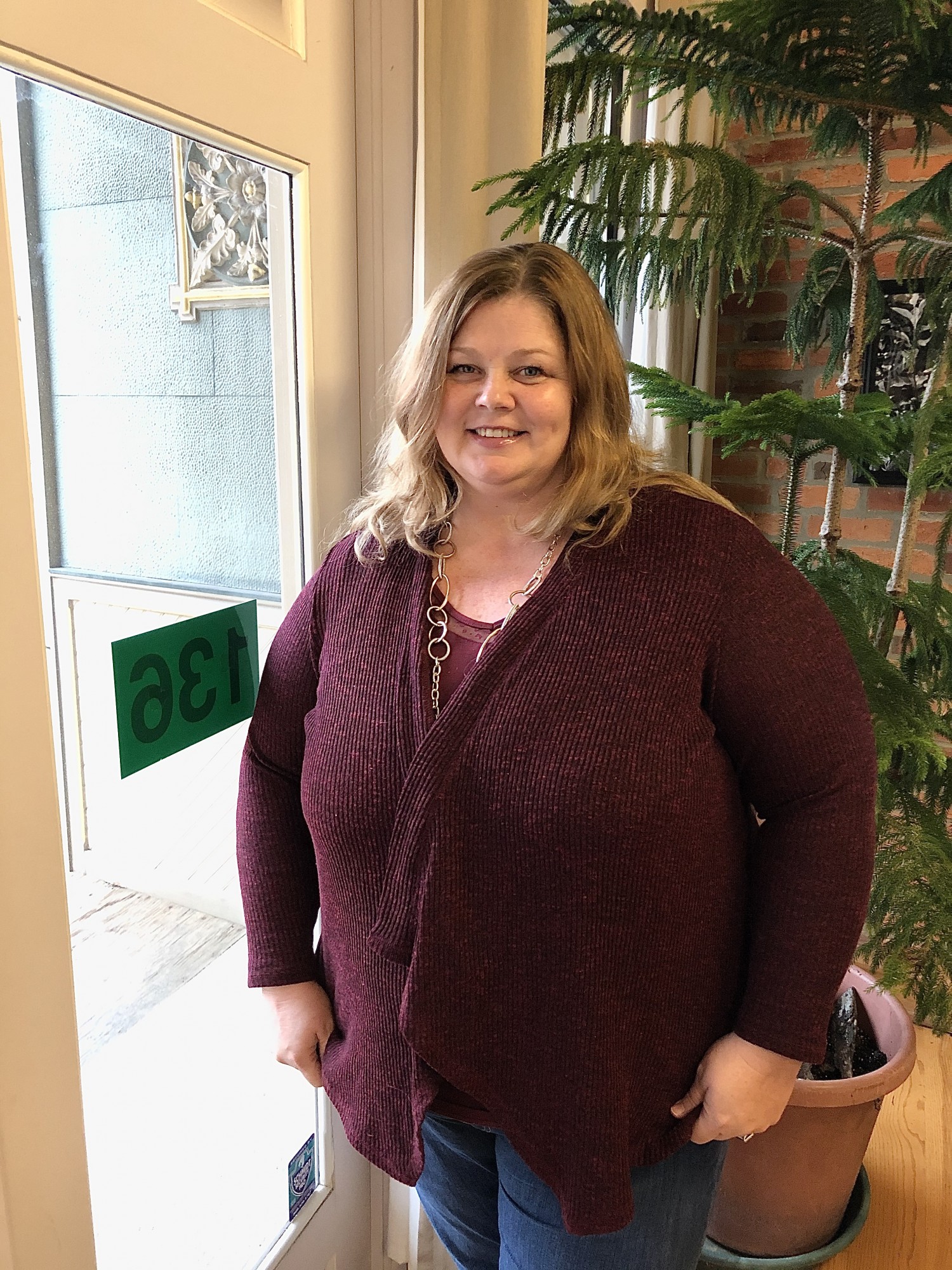 Heidi joined the NECIC staff in early 2019. A Jeromesville native, Heidi is a 1989 Marketing grad
from the Ashland Career Center, a 2006 North Central State College grad with a Human
Service Degree, Social Worker Assistant, and a Alcohol and Drug Counseling Certificate.
Having worked for a Non-Profit Mental Health Center for 15 years as a Case Manager and over 5 years in the staffing industry, Heidi
feels it is her calling to help others. She looks forward to coming to work everyday to assist
others along their path to a full-time career. She is excited
about connecting with the community and building long term partnerships here at NECIC.
Heidi and her partner Shane have six children. They are blessed with three grandchildren. They
have an unruly dachshund named Diesel.
Heidi loves camping at Lake Wapusun, Watching the Michigan Wolverines and Pittsburgh
Steelers Football games, She loves spending all her free time with family especially her
grandkids. She loves picking and selling Antiques in her spare time.
Email: heidi@Temp2Higher.org
Phone: 419-522-1611, Extension 111
---
Cadisja Toppins, Receptionist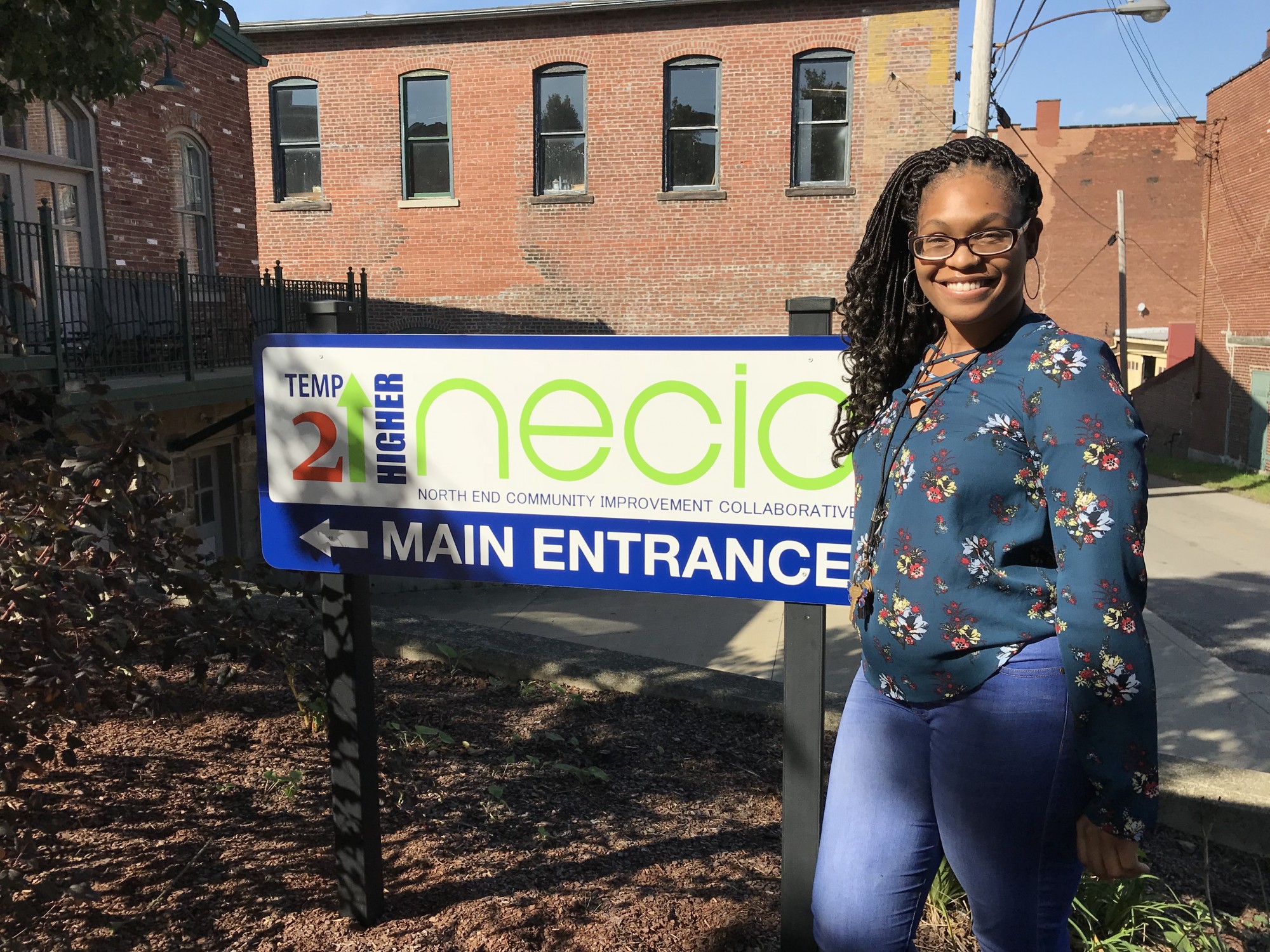 Cadisja joined the NECIC staff in 2018 as a Temp2Higher Staffing Specialist Assistant. Cadisja holds certifications in MS Word and Excel, as well as a Medical Administrative Assistant certification. She has a background in accounting and studied psychology.
The proud mother of two young children, she is originally from Virginia and loves writing and administrative work.
"I'm so happy to be here," she said of her new position at NECIC. "I love getting up in the morning to come to work."
Email: Cadisja@Temp2Higher.org
Phone: 419-522-1611, Extension 106
---
Edward Akinyemi, Research and Development Coordinator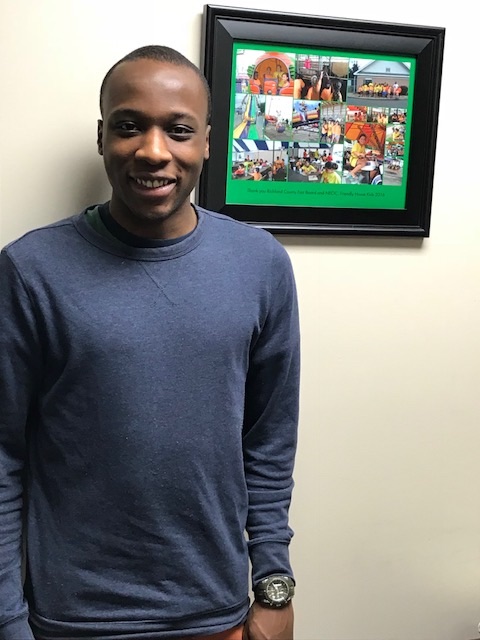 Edward joined the NECIC team in November, 2017 as an AmeriCorps VISTA with a focus on Workforce Development, and moved to Research and Development Coordinator at the end of his VISTA term in November, 2018
He is well-traveled, speaks three languages fluently, is an avid reader, and recently published his book "Community Heroes: What a year as an AmeriCorps VISTA member taught me about community development". He attended the University of Southern Denmark and holds a master's degree in Sports and Event Management.
Edward has a passion for community economic development, which makes him an excellent fit here at NECIC. We are very pleased to have him on board.
Email: Edward@necic-ohio.org
Phone: 419-522-1611, Extension 127
---
Mona Kneuss, Teaching Garden Coordinator
Mona has been a member of the board and associated with NECIC for several years. She has been active in the community since she was 19 years old. Mona has been a member of numerous boards helping to improve life in the community. She has been a member of the Board of Friends of the Mansfield Parks, Board of Master Gardener, and has worked at Kingwood Center for 13 years.
Mona enjoys raising her 10 children and gardening.
Email: Mona@necic.org
Phone: 419-522-1611 EXT 116
---
Justin Ocheltree, Farm Manager in Training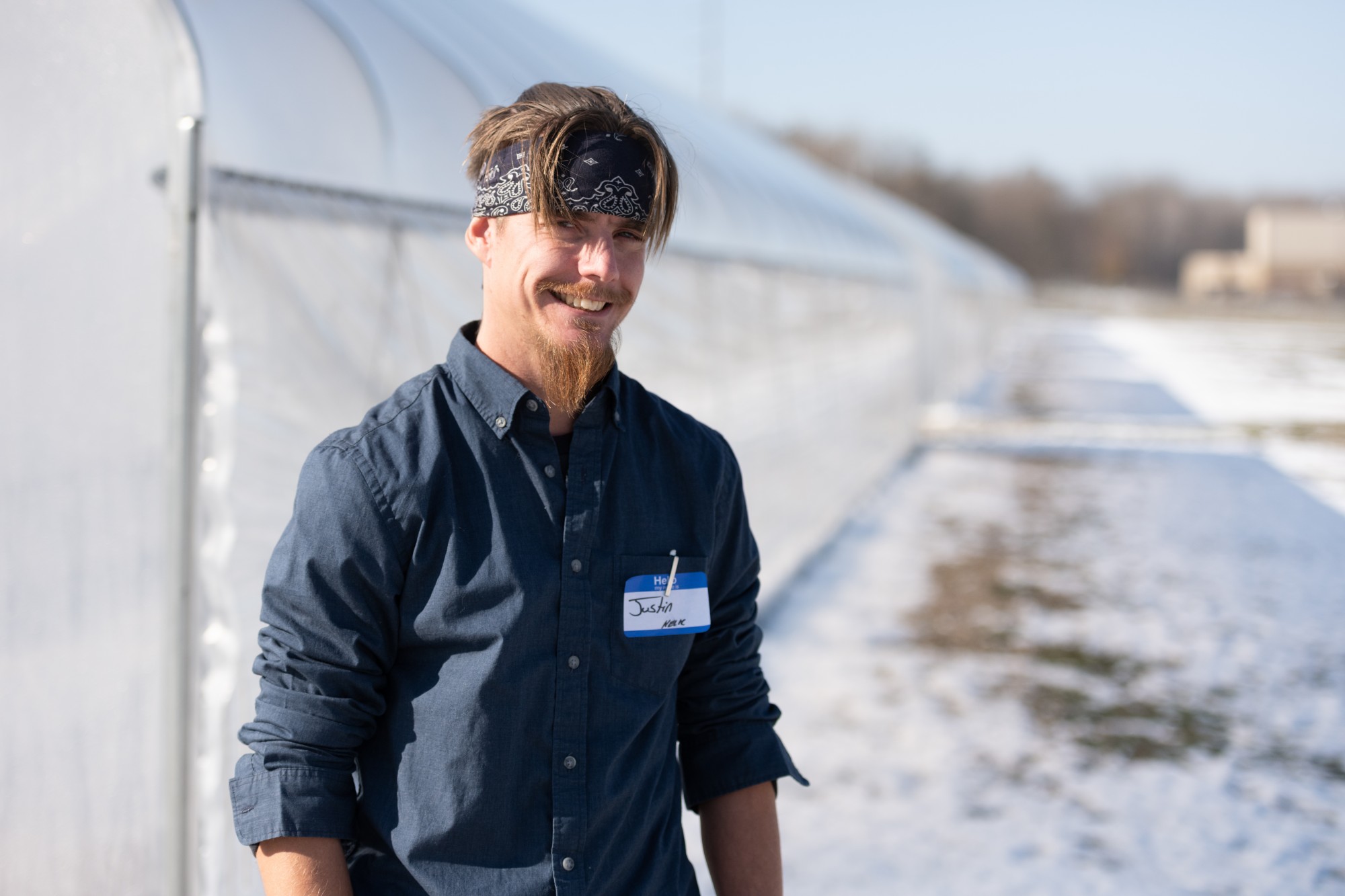 Joining the team in early 2019, Justin left the steel Industry as an Engineer to return to his farming roots. Focused on the mission of NECIC Justin is responsible for the everyday operations of the Urban Farm as a whole.
Email: Justin@necic-ohio.org
Phone: 419-522-1611 EXT 110