Community Garden Grant
In support of local foods in the North End, which is why we launched the North End Local Foods Initiative (NELFI). As a part of NECIC's local food work, we support community gardens across Richland County.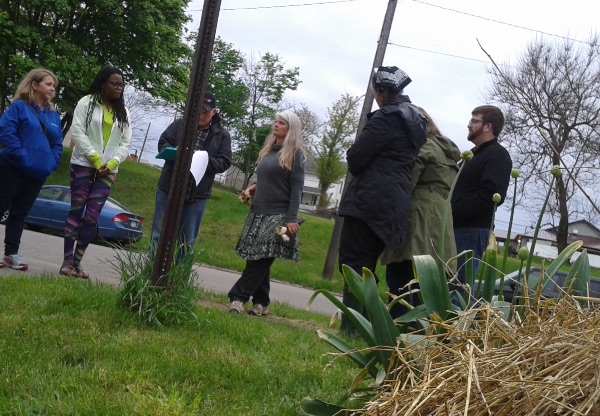 Community Gardener Madonna Brock, center, teaches a class at the Atherton Avenue Community Garden in the North End.
NECIC serves as a resource hub for area community gardens, offering needed materials such as seeds, plants, buckets, and even grants to help establish or increase the sustainability of area community gardens.
If you are interested in volunteering at a community garden in your neighborhood, would like to donate items to support the gardens, or would like more information, give us a call at 419-522-1611.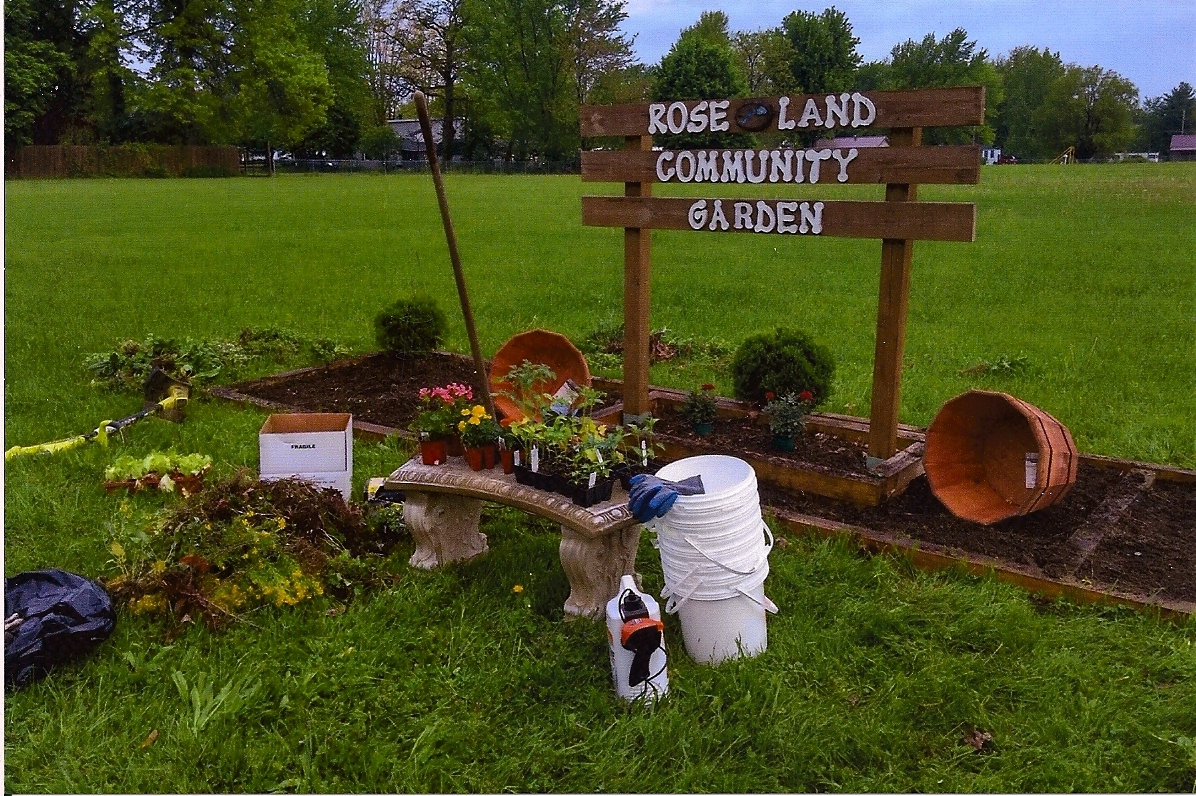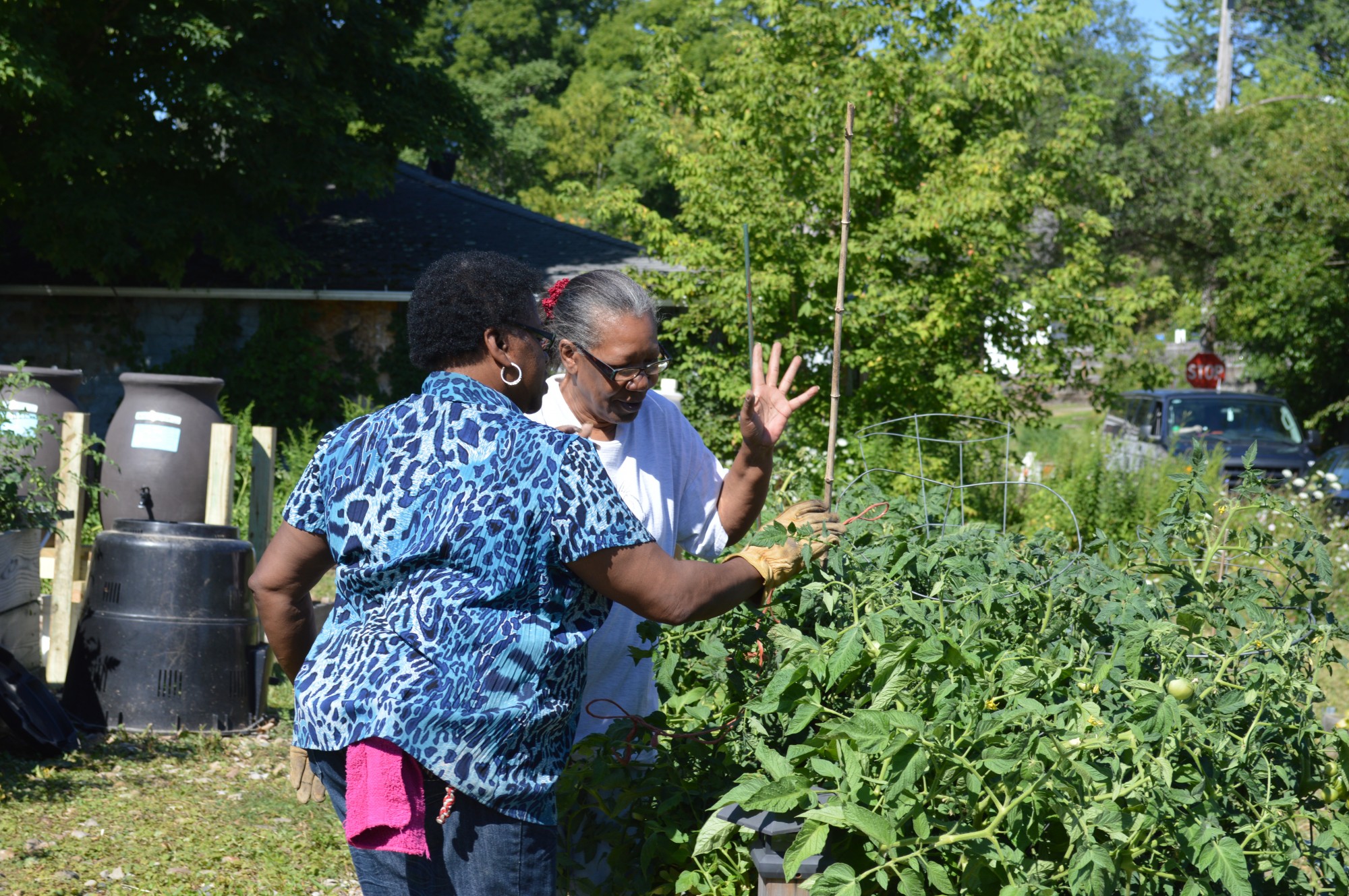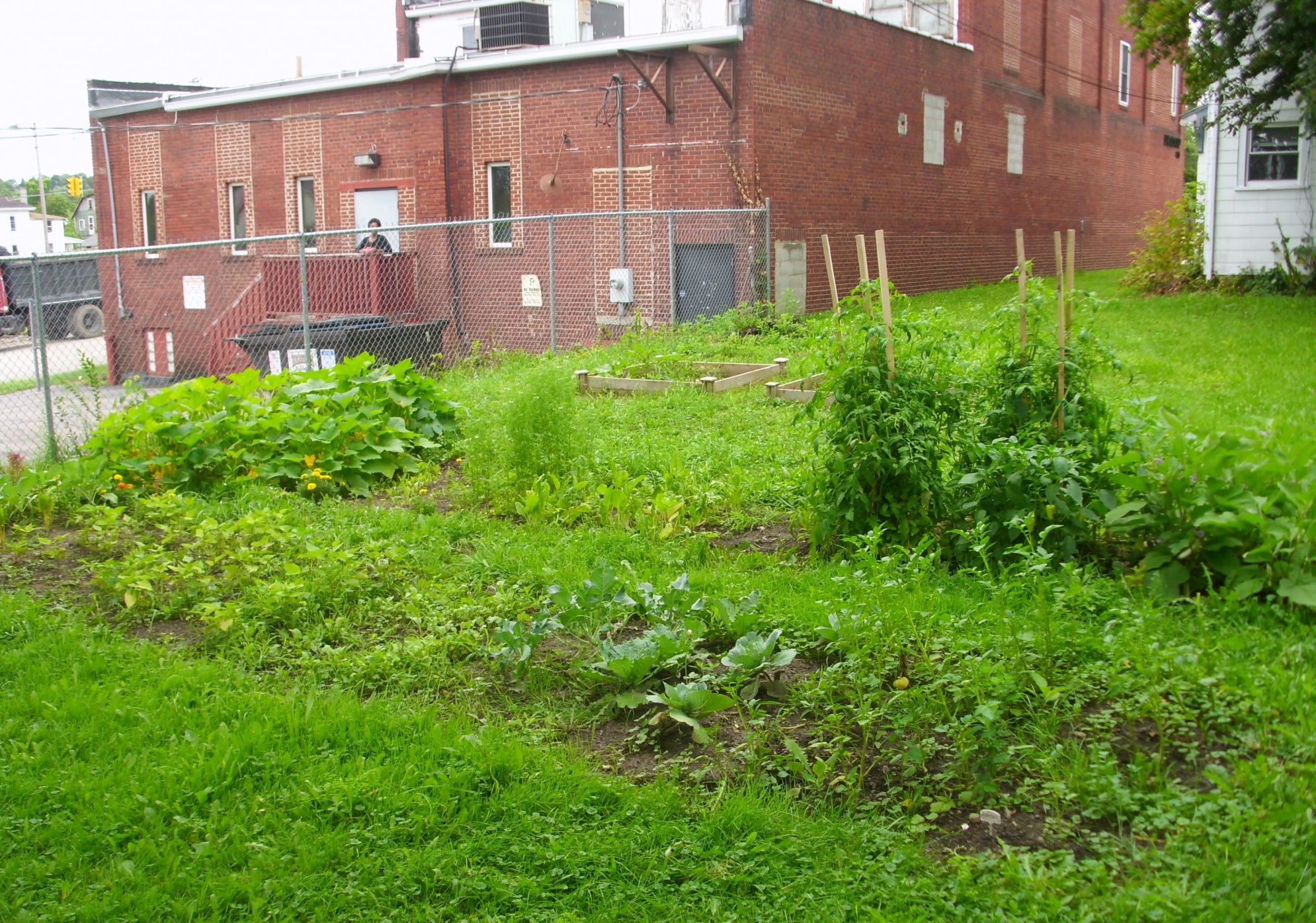 Find a Garden Near You
| | | | | | |
| --- | --- | --- | --- | --- | --- |
| Group or Organization | City/Town | Project | Project Location | North End? | Ward |
| Lexington Elementary | Lexington | Best of the West | Western Elementary | | |
| Village of Lucas | Lucas | Lucas Community Gardens | Lucas-Perrysville Rd., Lucas, Ohio | | |
| | Mansfield | John's Park Youth Community Garden | 552 John's Ave. | Y | 4 |
| | Mansfield | Warren Rd. Park Garden | Julia Underhill Park (Corner of Warren & Dillon Rd.) | Y | 4 |
| | Mansfield | Atherton Ave Invitational Garden | 144 W. 4th St. | Y | 5 |
| N.E.C.I.C. | Mansfield | Teaching Garden | 417 Blust Avenue | Y | 4 |
| Providence Baptist Church | Mansfield | Friendship Garden | 112 W. 6th St. | Y | 5 |
| First Christian Church | Mansfield | God's Garden | 4th St. and Bowman St. | Y | 5 |
| | Mansfield | Harmony House Community Garden | Harmony House | Y | 5 |
| Grace Episcopal Garden | Mansfield | Grace Episcopal Garden | Corner of Bowman & 3rd St. | Y | 3 |
| All God's Children | Mansfield | All God's Children Garden | 38 Penn Ave. | Y | 4 |
| Richland Correctional Facility | Mansfield | Community Garden Experience | Richland Correctional Facility | | 5 |
| Roseland Neighborhood Watch | Mansfield | Roseland Community Garden | Academy Foundation School | | 4 |
| Prospect School | Mansfield | Prospect Garden | Prospect Elementary School | | 2 |
| Mansfield City Schools | Mansfield | Spanish Immersion School Garden | Spanish Immersion School | | 3 |
| Children's Cupboard Outreach | Mansfield | Hedges Campus Garden | Hedges School | | 6 |
| Mansfield Memorial Home | Mansfield | Rotary Club Garden | Mansfield Memorial Home-Adult Daycare | | 6 |
| New Beginnings Church | Mansfield | The Welcome Garden | S. Benton St. and Gore Alley | | 3 |
| | Mansfield | South Park Children's Educational Garden | South Park | | 3 |
| Richland Newhope Industries | Mansfield | RNI Garden Club | 150 E. 4th St. | | 5 |
| Turtle Creek Apartments | Mansfield | Turtle Creek Community Garden | Turtle Creek Apartments | | 2 |
| YMCA | Mansfield | YMCA Community Gardens | Mansfield YMCA (750 Scholl Rd.) | | 2 |
| Teach Me Child Care Center | Mansfield | Teach Me Garden | 530 Pearl St. | | 5 |
| Ontario Methodist Church | Ontario | Ontario Methodist Church | Ontario Methodist Church | | |
| Stingel Elementary School | Ontario | Stingel School Garden | Stingel Elementary School | | |
| Shelby Utility Office | Shelby | Shelby Community Garden | 151 N.Gamble | | |