The North End
The North End Community Improvement Collaborative (NECIC) defines the North End neighborhood of Mansfield, Ohio as census tracts 6, 7, & 16.
Census tracts 6 & 7 is the region bordered by Trimble Road on its west, North Main Street on its east, Park Avenue West on its south, and Longview Avenue on its north.
Census Tract 16 is the region bordered by Poth Road on the north, S.R. 39/Springmill Street and S.R. 30 on the south, North Trimble Road on the west and Bowman Street on the east.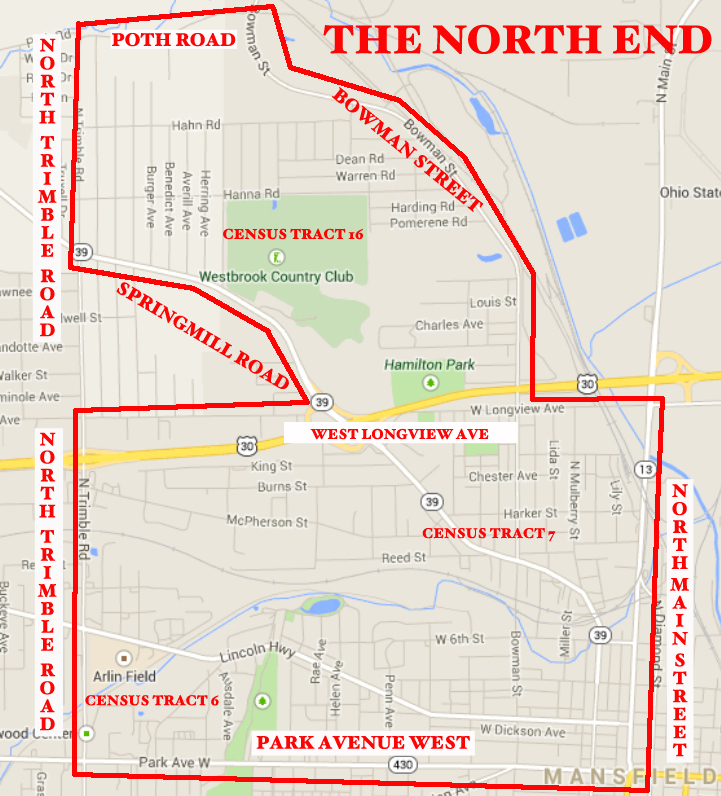 Do I live in the North End?
Not sure what census tract you live in? No problem, most people don't. Click the link below for a complete list of streets that NECIC defines as the North End.