The NECIC/ROAR Urban Ag Youth Project, better known as Green Peoplez, are a group of 7 – 12th grade youth from Mansfield City Schools who participate in the Blust Avenue Teaching Garden. The Green Peoplez have learned to garden, from seed to harvest, and now it's time to expand into entrepreneurship.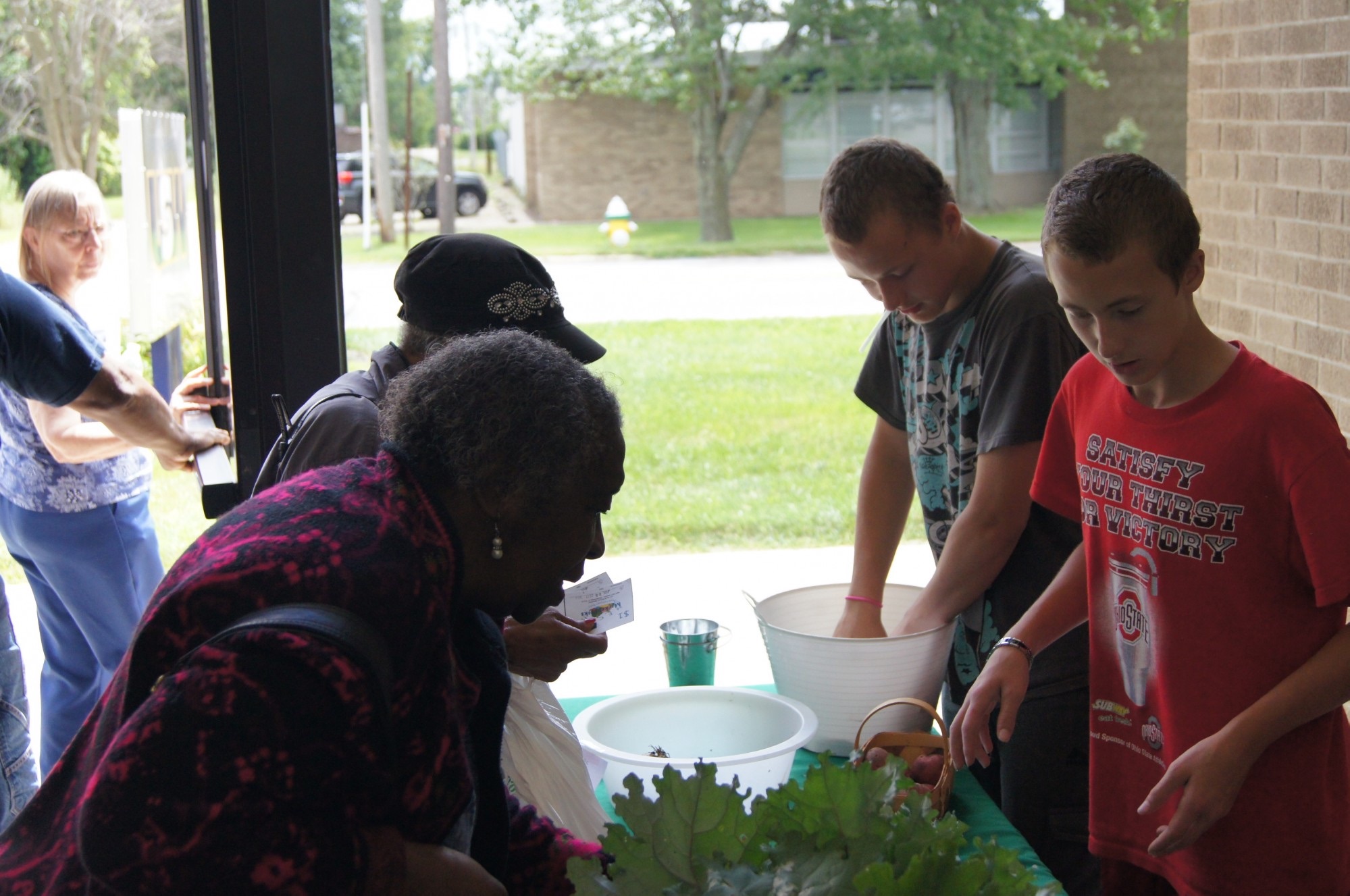 Green Peoplez went to the Elder program twice this month to sell produce that they grow at the teaching garden. They came to the garden early to pick and prepare their produce.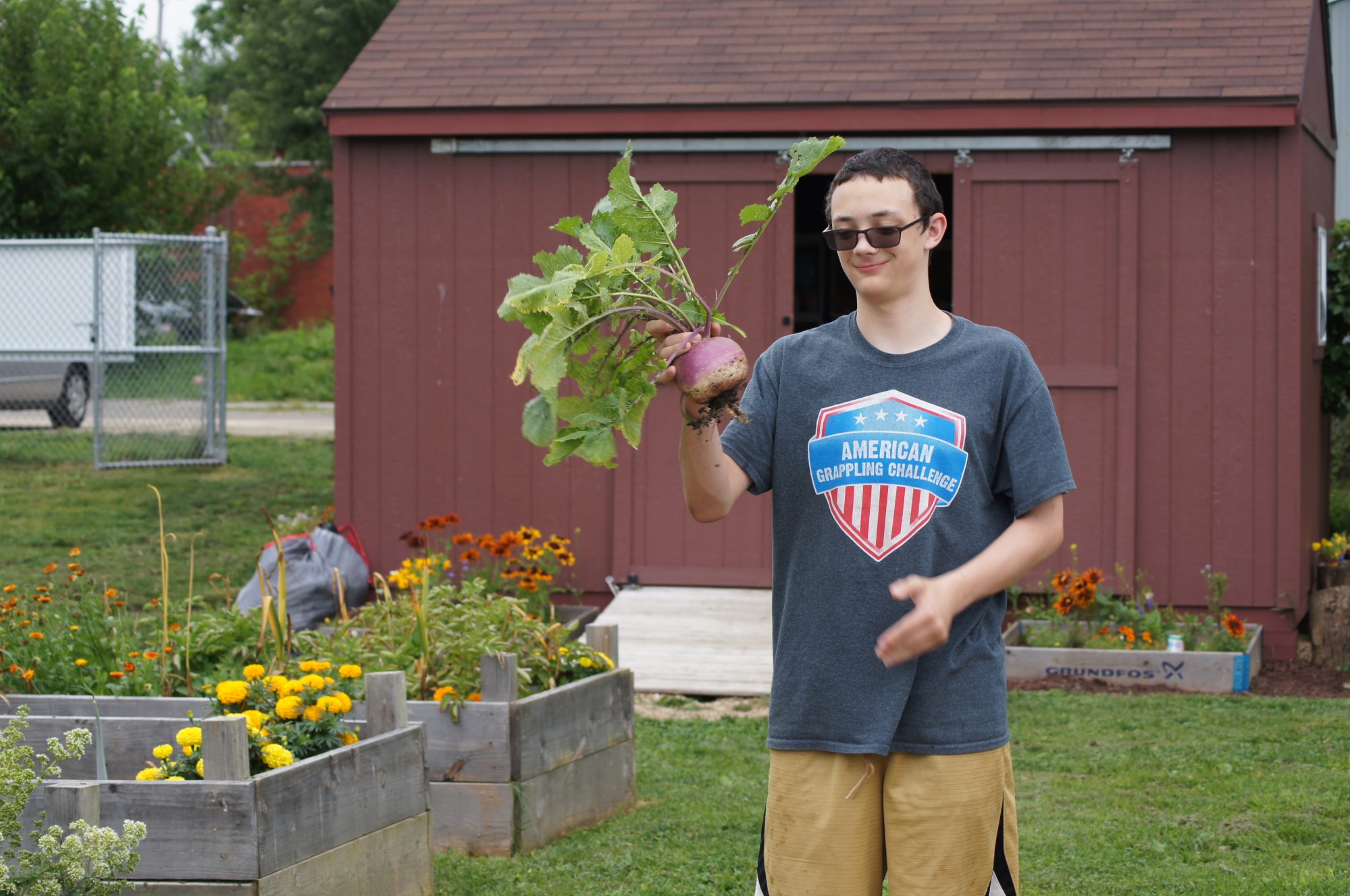 We went to the Elder program early to set up our table. When they where done with set up they went to help set up the room for the elder program. The kids helped with food service, and even held a raffle for some flowers they had grown.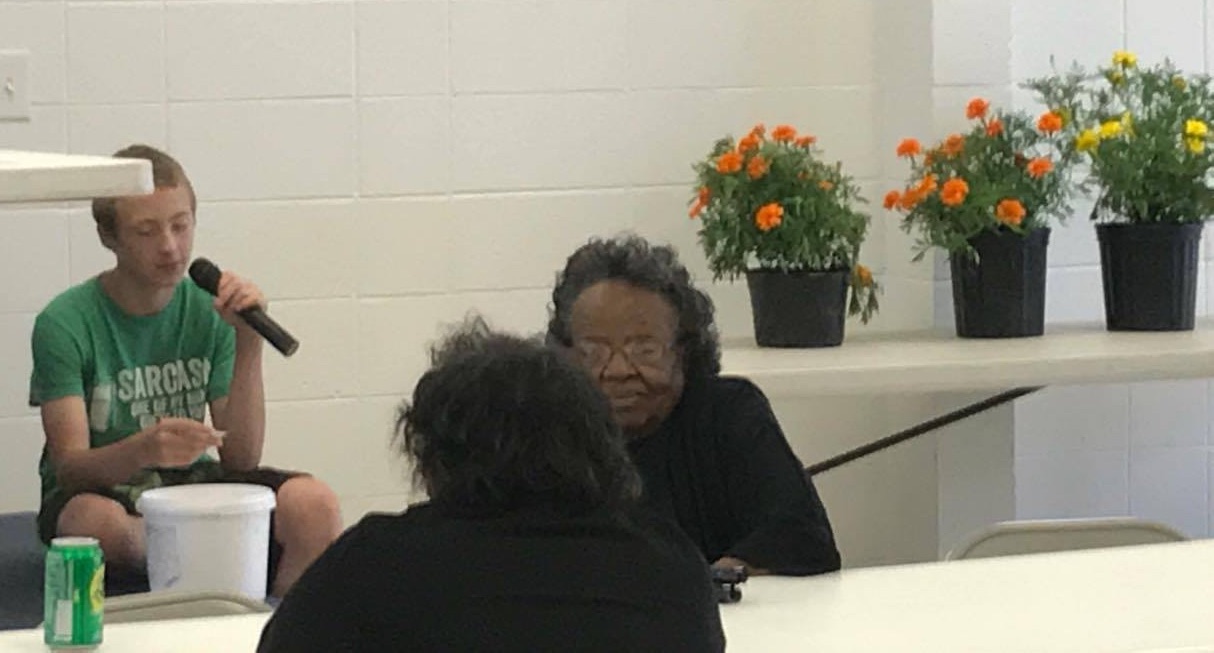 It all went very well. I think they both enjoyed the community engagement. The camaraderie between the elders and the children made for such a nice experience for all involved.