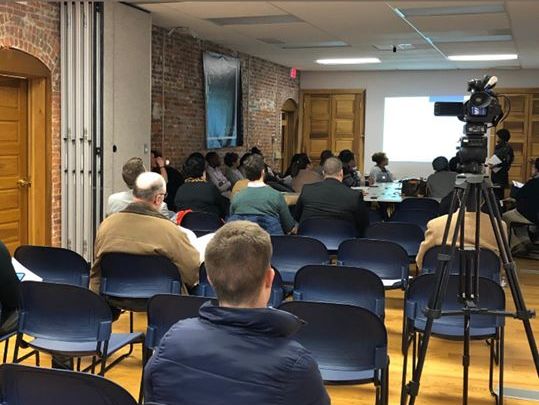 Bright Future for NECIC!
The Board of Directors of the North End Community Improvement Collaborative, Inc. (NECIC) invited the public to attend its Annual Meeting February 12, 2020 at their 134 N. Main Street office in Mansfield at 4 pm. The public and media were encouraged to attend.
According to founder and Executive Director, Deanna West-Torrence, NECIC had another exciting year, and continued in its mission to improve the quality of life for North End residents. The organization's asset-based philosophy is a unique approach to engaging residents and community partners in collaborative action to improve economic and social conditions in the North End Community.
New initiatives launched in 2019, such as the Urban Farm/Mansfield MIcrofarm Project, the African American Leadership Initiative, and the Microbusiness Development program will be highlighted as well as more longstanding programs.
North End residents' collective neighborhood aspirations are articulated in the North End Community Economic Development Plan /who-we-are/the-plan. Developed with residents and stakeholders over a two-year period, the plan is NECIC's guide for all programming and initiatives. With a twenty-year vision of ensuring that the North End is "the leading engine of economic vitality, positive youth development, arts, and civic engagement," the organization looks forward to presenting its work over the past year at this Annual Meeting as well as laying out future endeavors for 2020.