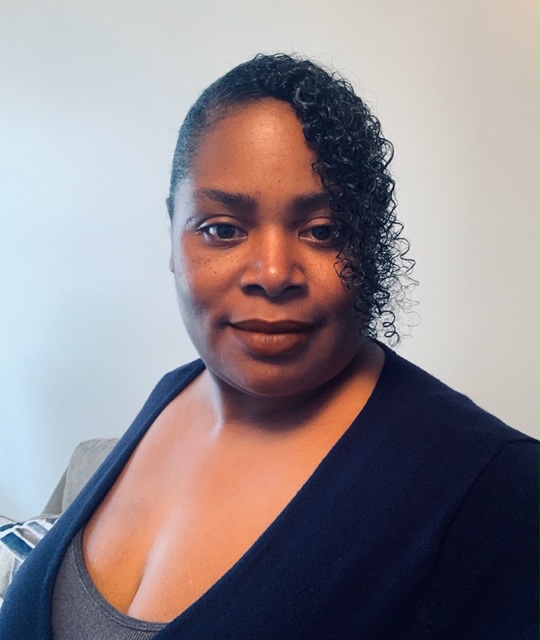 Meet Mircrobusiness student,
Tabitha Mujihad
By Cheyla Bradley, Communications
When I asked Tabitha to talk about her experience in the Mircrobusiness Development Program she was happy to participate. Tabitha Mujihad is the owner of Vel's Produce LLC. Her business has two components that includes a fresh produce company as well as a mobile fresh market. With her business, she plans to bring healthy food to the people who need it most. When asked what made her initially register for the class, she said, "I joined the class because I know I don't know how to procedurally start a business and this seemed a way to get a lot of my questions answered." Tabitha continued on about her experience in the class and how she enjoyed the discussions she had with her peers. She explained how she. "learned a great deal and was able to meet people who are seasoned in starting a business and those who are starting out; just like her! One of biggest things she had learned is to focus on her customers needs and focus her business on meeting that need. The only way to do that is to ask your target customers what their needs are.
Tabitha also spoke highly about the instructor, Edward Akinyemi, saying, "He was approachable and was eager to assist us. He is very knowledgeable so he is an asset even if you can't attend the class. He always responds back. I would recommend any class he instructed!" She talked about how she benefited a lot during the course from understanding what to look for when hiring potential employees, "I have a new wealth of information that is priceless to our business!"
Closing our discussion, I asked her would she recommend this class to anyone else, she proclaimed that she loved the class and she would recommend it to anyone looking to start a business at any stage!
The next set of classes will be held Mondays and Wednesdays from July 6-September 7 at 4:30pm-6pm. The program has been moved to Zoom.com due to the COVID-19 pandemic. If you are ready to learn about the fundamentals of entrepreneurship like Tabitha click the link to register!